Niecy Nash Loves Her Jiggly Parts
Do You Like Your Jiggly Parts?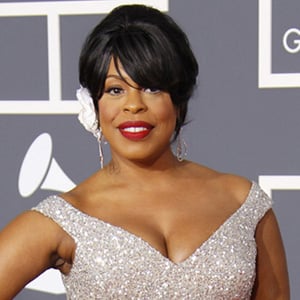 Dancing With the Stars has been a catalyst for many celebs to lose weight or develop healthier habits; Kelly Osbourne lost 25 pounds while on the show and Jennie Garth went down a few jeans sizes. But Niecy Nash told Life & Style Magazine that she loves her body just the way it is and isn't looking to the show for weight loss.
"I like my jiggly parts . . . I like my curves — I don't have a problem with any of it, and my boyfriend doesn't either! It's more about the inner transformation for me. I want to become better and stronger and more fulfilled as a person, and I can do that with a little wobble in my booty, honey!"
I find Niecy's body confidence inspiring, especially when many women — including celebrities — struggle with insecurities over the way they look. I also appreciate that she's trying to send a positive message to women who might be watching her on the show, telling Us Magazine: "I don't have a plan to conform to Hollywood at all! I like the thickness. I danced tonight for every girl who's not a size 2."
I'll even cop to it and say: I am not always 100 percent happy with my jiggly parts. There are some days when I wish I was tighter and more toned, but that's part of the reason I work out. I don't feel like this most days, mind you, but I do have my moments. Tell me . . .