Nike+ Fuelband Details
Meet the New Nike+ Fuel Exercise Monitor
Nike put on quite a show in NYC today to introduce its new Nike+ Fuelband ($149). Jimmy Fallon played emcee for a roster of Nike execs and spokespeople, like hoops star Kevin Durant, Lance Armstrong, and sprinter Carmelita Jeter, at the Highline Stages, where the product was unveiled.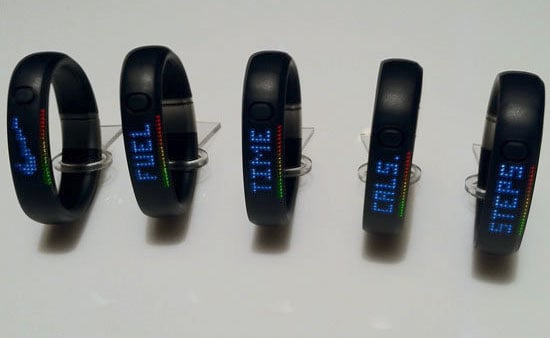 The new bracelet is part watch, part exercise monitor, which allows you to set daily exercise goals and share your accomplishments with friends through Facebook, Foursquare, and Path. It's the competitive aspect that Nike hopes will differentiate this product from other exercise monitors. There is a USB port built into the band for uploading your stats, as well as Bluetooth capabilities. Even cooler, the Fuelband also has an innovative battery that can last up to four days. The Nike design team focused heavily on creating a stylish accessory, but this new gadget is really about motivating users to get out there and be active. You know, to just do it!
You can preorder a Fuelband today, which will be available as of Feb. 22. Will you be getting one?