Nikki Reed Detox Drink
The Detox Drink That Keeps Nikki Reed Energized For Her Workout
No matter what the day, Twilight actress Nikki Reed makes sure she stays active. "I try to stay fit and healthy and do things that I think will improve the functionality of my body," she told me at a recent Adidas Energy Boost event. That means doing something active every day, whether it be running, hiking with her dogs, kickboxing, Pilates, or yoga. "I do everything you possibly can," Nikki says.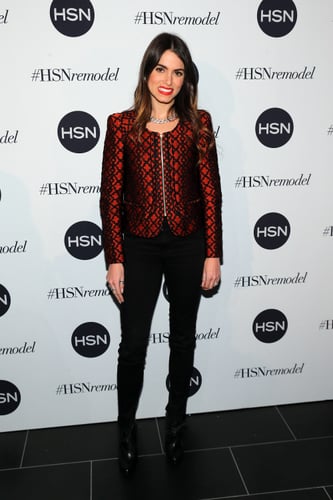 So how does the actress stay energized for her workout routine? She makes sure to eat a snack like toast and nut butter before exercise, "I feel really drained if I don't eat before [a workout]." Besides food, Nikki also energizes with what she calls a booster shot: a version of the following recipe, which includes detox powerhouses lemon juice, cranberry juice, and apple cider vinegar. It came to her from healthy foods takeout service My Fit Foods.
Get the recipe after the break.
Notes
Nikki says she drinks this before a workout since she doesn't drink caffeine; she also adds B12 to it for an added energy boost. It is also good, according to the My Fit Foods website, for nourishing detox-specific organs like your liver, intestines, and kidney.
Ingredients
4 ounces cranberry juice
1 tablespoon apple cider vinegar, preferably raw and unpasteurized
Juice of ½ lemon
4 to 12 ounces of water, optional
Directions
Combine cranberry juice, lemon juice, and apple cider vinegar, and drink. Chase with a glass of water. Alternatively, you may combine the water with the juices as well.
Information
Category

Other, Drinks

Cuisine

North American