Normal Weight Obesity Is a Health Problem Too
Slim Doesn't Necessarily Mean Not Fat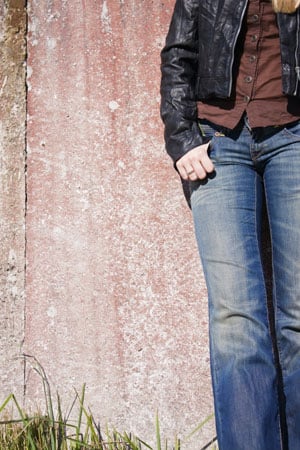 Obesity has been a huge (no pun intended) problem in the US, and now it seems to be spreading across the world. For the most part, it's apparent when people need to lose weight, but there are others you may not suspect who are also overweight. About 30 million Americans who seem to be normal weight actually have a high percentage of body fat. It's known as "normal weight obesity," and it puts people at risk for the same health problems as those who are noticeably obese — we're talking diabetes, high cholesterol, high blood pressure, and heart disease.
The point here is that being thin doesn't mean you're healthy. Even if your body looks slim on the outside, internal fat known as visceral fat can surround your organs. If you think you're at risk for being overweight even though you don't tip the scales, you should have your body fat percentage checked. Women should maintain a body fat percentage that's below 33.3 percent.
The best way to combat body fat is to eat a healthy diet and make sure you exercise regularly. Weight and resistance training should definitely be included in your workouts to help build lean muscle. Not only will it keep your body fat percentage at a healthy level, but you'll feel healthier, stronger, and more energetic too.