Nude Hiking Trails Debut in Germany
Backpack in the Buff: Nudist Hiking Trails Are Germany's New Attraction
I've heard of nude beaches and swimming holes, naked yoga classes, and naked bike rides, but nude hiking? Now that's something new. If you're traveling to Europe anytime soon and you want to really feel one with nature, check out Germany's first hiking trail for nudists, near the town of Dankerode, about 200 miles southwest of Berlin. You'll see signs posted that say, "If you don't want to run into any naked people, stop right here!"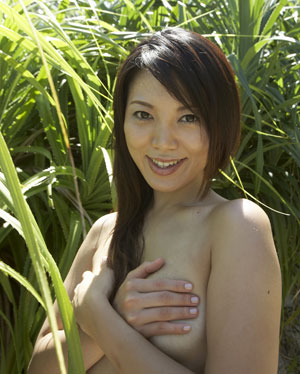 Ever since it opened in the Spring of 2010, the trails have been a big success. Even the town's mayor says it's "the latest attraction," giving hikers the chance to experience the "bodily freedom" only nude hiking can offer. Even Switzerland may hop on the hiking-in-the-buff bandwagon, although the issue is still under legislative review.
It may not surprise you to hear that the nudists hitting the trails are mostly men. I guess hiking au naturel for the ladies wouldn't be the safest idea.
I'm not about to strip down to my hiking boots and sunglasses and hit the woodsy trails just yet. My first thought is, "Geez, I'd go through way more bottles of sunscreen!" And what about bugs, thorns, and poison ivy? I would be so worried a pesky little tick would find its way into my personal business. Not to mention, hiking is a huge sweat fest. Not wearing any clothes would surely result in some chafing. If you're carrying a backpack, it can't feel too good rubbing on your bare skin. And worse, what if you fell on your bare bum? It all sounds pretty uncomfortable to me, but nude hikers say "hiking with clothes is too constrictive and they like the freedom of going without garments."