When your Instagram feed is cluttered with one over-the-top recipe after another, it can tempt you to reach for something rich and decadent that doesn't necessarily support your goals. Find kitchen and healthy-living inspiration in these nutritionist-, dietician-, and health-coach-powered Instagram accounts. You'll have a sneak peek into how the experts really eat and fill up your feed with good-for-you (beautiful) clean eats!
Source: Instagram user shira_rd [1]
@joyoushealth
Holistic nutritionist and cookbook author Joy McCarthy [2] hails from Toronto and is always sharing a ton of beautiful food photos and fun snack ideas, like this tahini spread on spelt crackers with banana and honey. Yum!
Source: Instagram user joyoushealth [3]
@thenaturalnutritionist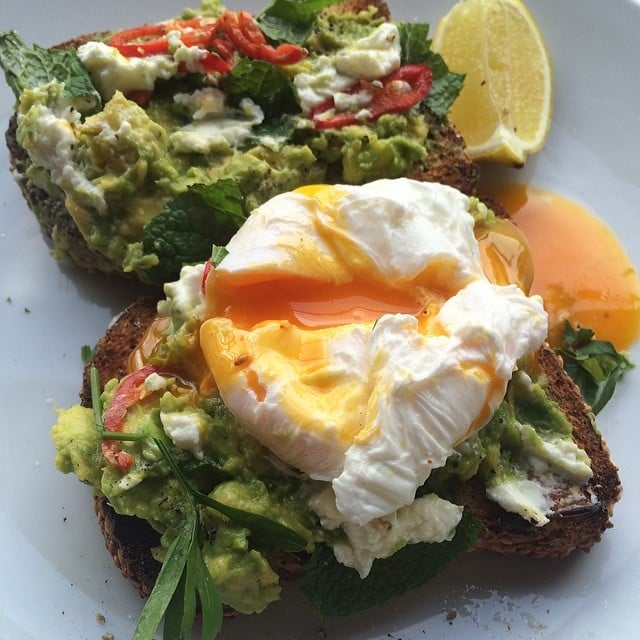 Australian-based Steph Lowe [4] is self-described as "addicted to cashew butter, smoothies, and sweet potato," and her Instagram feed is proof of her passion! In addition to beautifully balanced recipes, Steph also shares plenty of inspirational quotes to make you smile as you scroll.
Source: Instagram user thenaturalnutritionist [5]
@fannetasticfood
Registered dietician and fitness buff Anne Mauney [6] shares photos of both her workouts and recipes on her feed. I can't wait to re-create these chicken tacos with a spicy strawberry salsa for myself this Spring.
Source: Instagram user fannetasticfood [7]
@eatingbirdfood
Health coach and personal trainer Brittany Mullins [8] is an avid runner who creates beautiful recipes on her blog, Eating Bird Food, that she loves to share on Instagram. You'll regularly get a taste of what she's eating, like this almond-butter baked tofu.
Source: Instagram user eatingbirdfood [9]
@ohsheglows
Vegan blogger Angela Liddon [10] of Oh She Glows is constantly sharing a new recipe that makes us salivate. Beyond her more involved dishes on her website, Angela also shares creative thrown-together meals on her Instagram account that you don't want to miss. I could go for this leftover burrito bowl right now!
Source: Instagram user ohsheglows [11]
@shira_rd
Nutritionist Shira Lenchewski [12] is all about clean eats and organic whole foods that offer big flavor. A former Division I athlete, Shira understands how to eat for fuel, and she's currently obtaining her master's degree in clinical nutrition in NYC. Follow along on her journey, and see all the amazing food she's eating.
Source: Instagram user shira_rd [13]
@_kimberlysnyder
Bestselling author and nutrition guru Kimberly Snyder [14] is an active member of the Instagram community who's always sharing a fresh new recipe or photos of her travels. She's also not afraid to show off the lengths she'll go to stay healthy and clean — even at the airport.
Source: Instagram user _kimberlysnyder [15]
@leesupercharged
Certified holistic health and wellness coac Lee Holmes [16] shares her adventures in and outside the kitchen on her Instagram account. Many of her seasonal recipes offer heaping helpings of anti-inflammatory ingredients, a big part of her mission.
Source: Instagram user leesupercharged [17]
@realfoodliz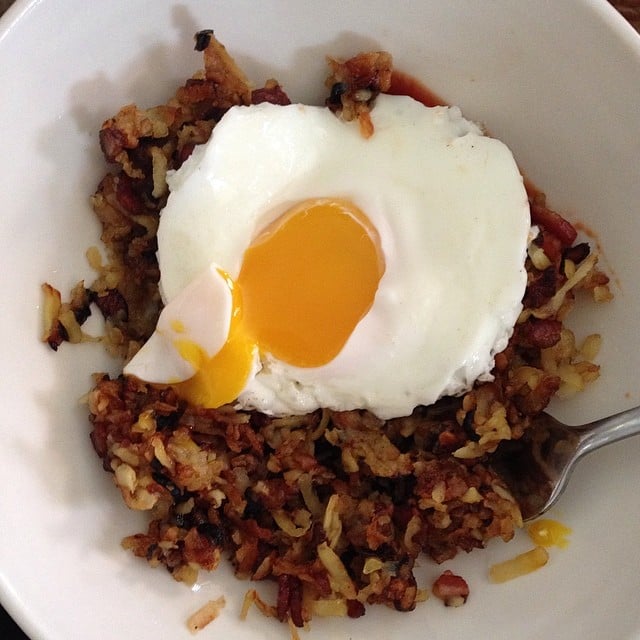 Formerly known as @CaveGirlEats, Liz Wolfe [18] is still sharing all of her primal-cooking goodness, only under another alias: @realfoodliz. Liz is an inspiring nutrition coach, Paleo aficionado, and new cookbook author!
Source: Instagram user realfoodliz [19]