Nutritional Comparison of Meat and Vegetarian Foods
What's the Better Option? Meat vs. the Veggie Alternative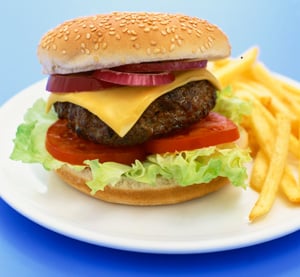 I've been a vegetarian for over 20 years, so I've tried just about every vegetarian alternative to meat out there. Veggie burgers, fake bacon, and even mock eel (seitan) have crossed my lips.
If you're wondering how these vegetarian foods compare to the meat versions they represent, then take this quiz.
What's the Better Option? Meat vs. the Veggie Alternative
Which burger contains more protein?