Nutritional Properties of Celery Root
Seasonal Eats: What's the Best Way to Eat Celery Root?
Ugly, or at least unassuming, celery root's appearance may mean you may normally overlook it at the market. The odd round-shaped root, also known as celeriac, looks like it may be holding something unappealing under all that knobby outer layer, but in fact, it adds a refreshing taste to any Winter meal.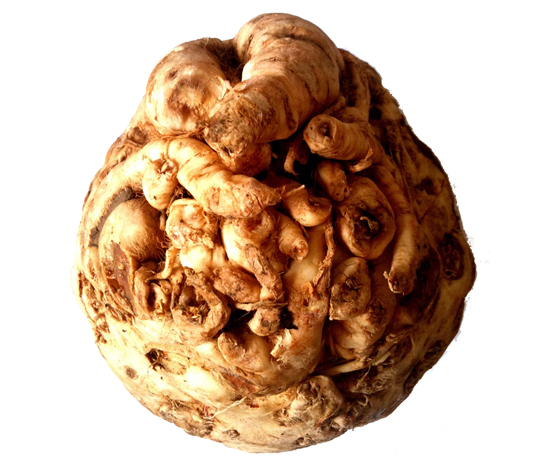 Celery root is high in many nutrients, including fiber, potassium, and vitamin C. Not only that, the healthy vegetable is very versatile: you can puree it with mashed potatoes for an extra spike of celery/parsley flavor, make it into a slaw, or roast with rosemary, black pepper, and a little olive oil for a hearty side dish.
Celery root is best in the Fall and Winter, so now's the perfect time to add some to your healthy home-cooked meals. If you're a fan, what's your favorite way to make celery root?
Source: Flickr User Flushboy