Is It OK to Leave Yoga Class Early?
Don't Disrupt the Om: How to Leave Yoga Class Early
It's great to drink a lot of water, but needing a bathroom break during yoga class can be annoying — it's hard enough concentrating not to fall while in Tree Pose! If this is you, or you ever find yourself needing to leave class early, here a few tips that will keep you from disturbing the class.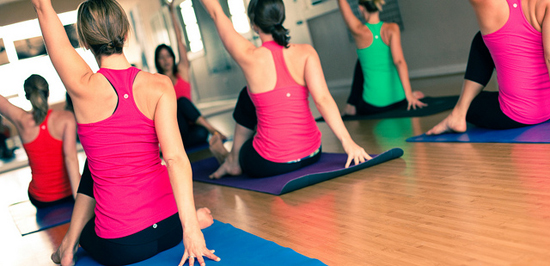 Position yourself near the door. If you know that you have to leave early, or expect that you'll need a bathroom break, place your mat near the door. Now you can make a quick getaway when you leave that doesn't avoid walking over or in front of fellow students.
Be as quiet as possible. If you do have to leave during class, make as little noise as possible; the last thing you want to do is disrupt another student's practice. Grab your mat and open and close the door as quietly as you can. You can roll up your mat and organize your belongings once you're outside of the class.
Time your breaks strategically. I like to take my bathroom breaks when the class is in a more gentle, forgiving pose, or going through a basic flow sequence.  Leaving the class while students are trying to master a challenging pose may disrupt their concentration and cause them to lose focus or balance. Along those same lines, I also try and avoid leaving during Savasana. If you know ahead of time that you need to leave early, ask your teacher if there's a good time for you to make your exit.
Source: Flickr user lululemon athletica