Obesity Rates Rise Past 30 Percent in 28 States
America's Obesity Problem Just Keeps Growing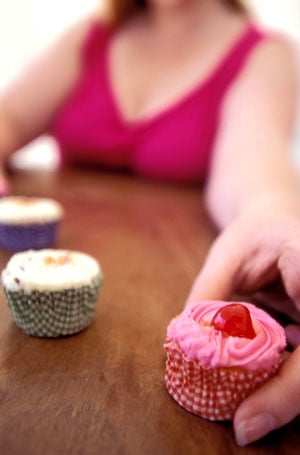 Despite the best efforts of everyone from Jamie Oliver to the first lady to yours truly, Americans continue to get more obese. Last year, obesity rates rose in more than half of US states, according to a new study by the Trust for America's Health and the Robert Wood Johnson Foundation. For the sixth year in a row, Mississippi earned the repeat title of fattest state.
Eight states now have obesity rates of over 30 percent, versus just four states last year. What's particularly sad about the survey is that most respondents recognized the growing threat of obesity and especially childhood obesity but didn't think their children were at risk. The facts suggest otherwise:
The new survey finds that 84 percent of parents believe their children are at a healthy weight, even though nearly a third of children and teens are considered obese or overweight.
But there is some good news for future generations. Find out what it is.
Even if their parents are clueless, children could still avoid unhealthy weight gain with help from schools. Another new study found that schools have more power to influence kids' health choices than previously thought.
Based on a three-year study of more than 4,000 students, researchers found that at middle schools with longer gym time, less junk food, and more nutrition-focused curriculum, children were 21 percent less likely to be overweight or obese than students without such programs. Says Dr. Dan Cooper, a pediatrician involved in the study, "To see a change in something physiological from school-based study is really quite remarkable and should give us some sense of hope that we can begin to address this really important health issue of obesity and Type 2 diabetes — and all the complications that go along with it." Here's hoping he's right.