Olympian Dies During Luge Training Run
Olympian Dies During Luge Training Run
I am completely stunned and incredibly saddened to write that Olympic athlete representing the Republic of Georgia Nodar Kumaritashvili, 21, died after crashing during a training run on the luge course in Vancouver earlier today. Here are details on the crash from the NBC Olympics website:
Kumaritashvili lost control of his sled near the finish Friday, went over the track wall and struck an unpadded steel pole near the finish line at Whistler Sliding Center . . . Rescue officials rushed to the scene and were performing chest compressions and mouth-to-mouth resuscitation. Kumaritashvili was lifted into an ambulance. An air-rescue helicopter was summoned and was over the track about eight minutes after the crash.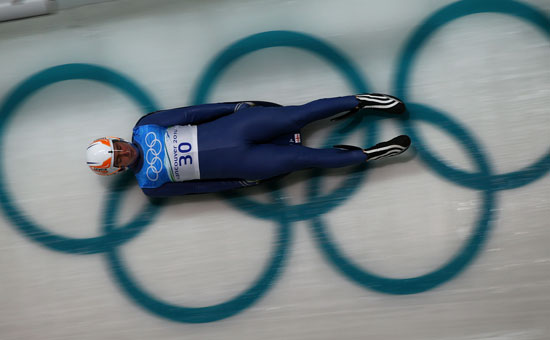 The controversial Olympic luge track is considered the fastest in the world, and after a number of crashes during practice runs, many athletes have questioned the safety of the course. With many sledders topping 90 miles per hour on the course, it is still unclear how fast Kumaritashvili was going at the time of his crash. Training on the course has been suspended, and a meeting has been called by the International Luge Federation and "team captains from each nation were asked to attend" the briefing.
Our hearts go out to Kumaritashvili's family, friends, and teammates.