Olympic Hairstyles For Workouts
4 Olympic Hairstyles For Your Intense Workouts
It's one thing to work out, and it's another to train like an Olympian. The best athletes in the world are used to grueling hours of training every day, and the last thing they need are distractions like their hair getting in the way. Take inspiration from these Olympians for the perfect no-distraction hairstyle for your next workout.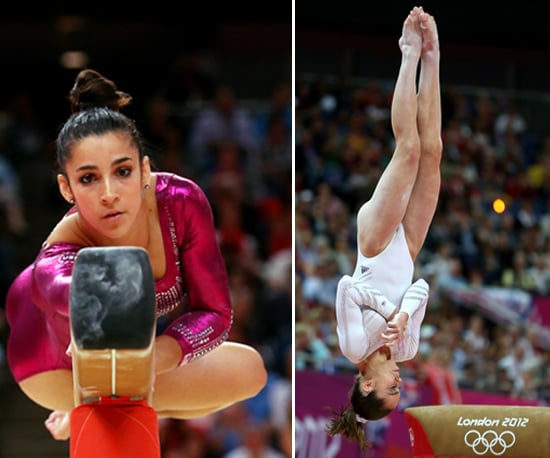 Keep it high: When they compete in the Olympics, gymnasts are highly encouraged to wear their hair off their neck, which explains all the high ponytails, topknots, and clipped-back hairdos. But these hairstyles aren't just for the judges; when you're flipping your way around a gym, the last thing you want to do is lose sight of the beam. But even if you don't normally balance on two-inch-wide surfaces in your workout routine, the pulled-back hairstyle is perfect for any kind of intense workout.
Braid flyaways: You may not run on the treadmill with locks flowing free like Sanya Richards-Ross's, but you can take a hint from her wearable hairstyle: a simple face-framing braid to keep flyways and bangs away from your forehead.
Keep reading for two more great 'dos for active gals.
The perfect ponytail: Alex Morgan knows how to kick a game-winning goal, and she knows how to do it in style: her ponytail-and-headband combination keeps sweaty hair away from her neck as well as her face. Alex makes her trademark pink headband from athlete's prewrap, and it stays put whether she's diving for the ball or running up and down the field.

Back braid: A high braid like Kerri Walsh's and Misty-May Treanor's may not propel you to an Olympic winning streak, but it'll help keep your hair securely out of the way when you're diving for the ball on the beach or sprinting on the treadmill.
Need a perfect fit? Check out our list of best hairstyles for every workout here.