Olympic Medal Winner Hannah Teter Is a Vegetarian and Lives a Green Lifestyle
Hannah Teter Goes Off the Grid
One thing that may have catapulted snowboarder Hannah Teter onto the Olympic podium for the second time in her career is her diet. Hannah — who scored a silver in the women's halfpipe — tells People that she credits turning vegetarian for making her a better athlete: "I started that [a vegetarian diet] last year and feel stronger mentally and physically, and springier."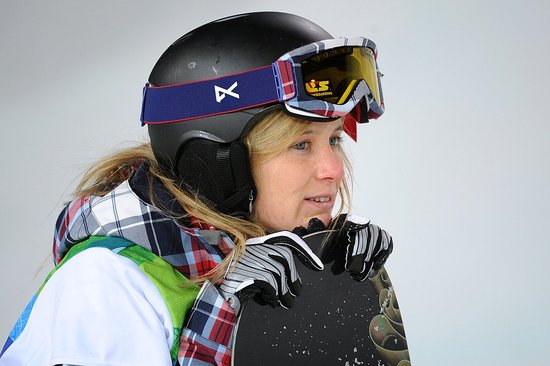 Even though Teter has given up meat, she still gets plenty of protein. For breakfast, the snowboarding star has a power smoothie; dinner is often a veggie stir-fry with a side of quinoa. Quinoa is a great replacement for white rice and a staple among many vegetarians I know because it's exploding with protein and fiber. Though not a raw foodie, Hannah does admit to not cooking her food too long,"because you lose what's good in the food."
Besides a responsible diet, Hannah is also doing her part to live eco-consciously. And while I do my best to recycle, reuse, and reclaim, Hannah's taking it a step further by moving into a yurt on a parent's property in Vermont. (A yurt is sort of like a tent, except stronger and more weatherproof. It's portable and doesn't rely on a ton of materials for its construction.) Living green is not foreign to Hannah — her dad produces maple syrup on the family's property, and her mother keeps a huge garden and also tends fruit trees. If all goes as planned, Hannah hopes to be living off the grid by relying only on solar and wind power.