Olympic Training Schedule For Volleyball Player April Ross
A Look at the Incredibly Hard Training Schedule of an Olympic Athlete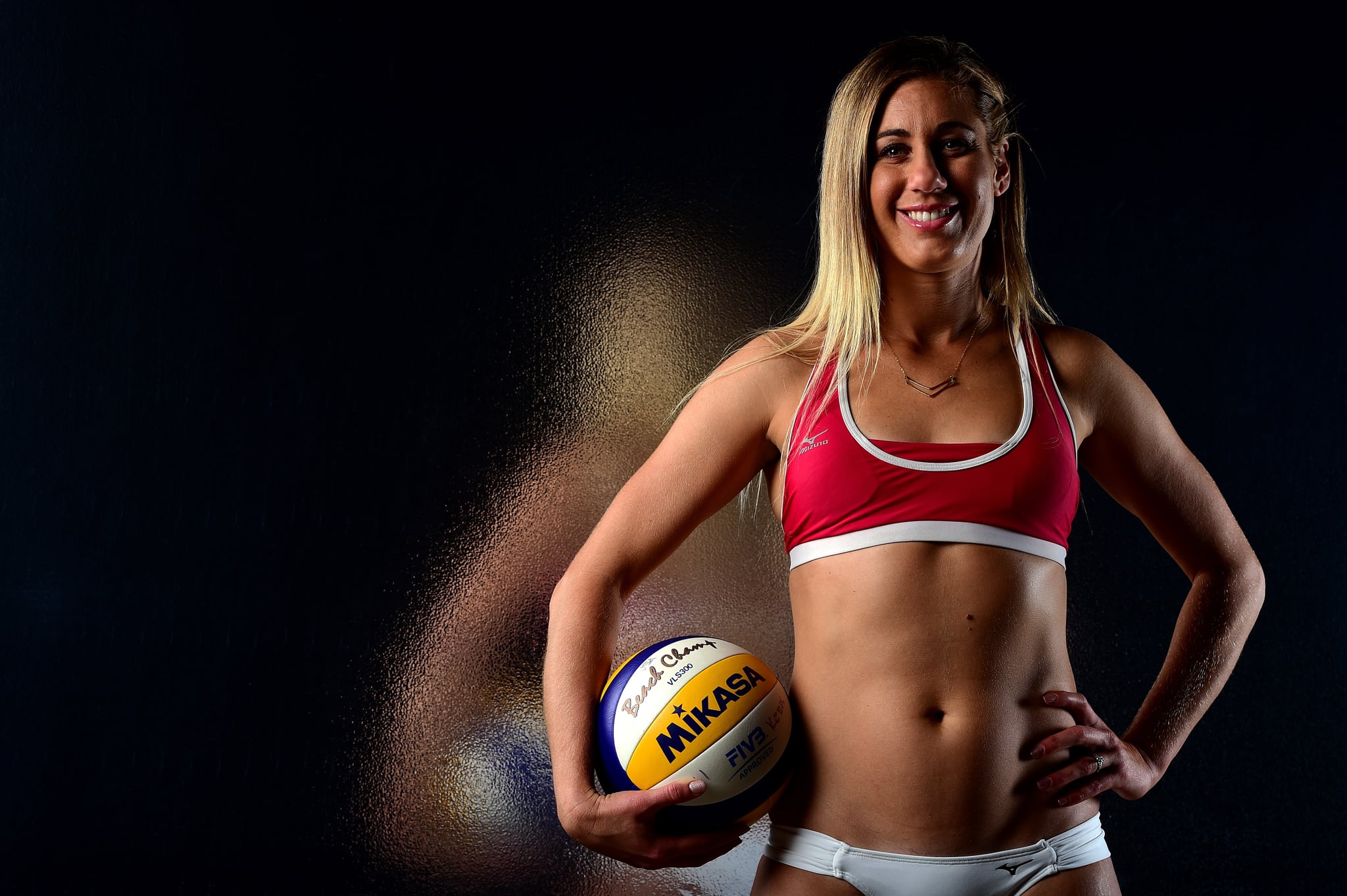 If all goes as planned, professional beach volleyball player April Ross will be on top of the podium in the upcoming Rio Games. April and her partner, Kerri Walsh Jennings, are the favorites to win, but it doesn't mean the Team USA duo aren't putting in the work — in a major way.
Given how high the stakes are, April is training almost every single day of the week, focusing on her volleyball game and then hitting the gym for a serious strength-training session. "My daily goals are to maximize my effort and just get through the day. I work with some amazing people and know the thought and effort they've put into my training plans, so I just show up ready to go and go hard," she told us.
Given how easy these amazing athletes make their sport look, it's sometimes hard to envision the work that is happening behind the scenes. To get a sense of what it takes to become an Olympic-level athlete, April broke her daily schedule down for us — basically one big training session.
6 a.m.: Rise and shine. April starts her day by getting ready, which includes getting her gym bag packed for a double-workout day. From there, she powers up with a bowl of oatmeal — her go-to breakfast. "I mix it with some almond milk, cinnamon, bananas, blueberries, and dates," she says. "I also have tea and water with fresh lemon squeezed in it; such a healthy and delicious way to start the day."
6:30 a.m.: The long drive. To get to practice, April makes a 90-minute drive to Manhattan Beach almost every day. While this might be annoying to some, she uses it to reflect on her training goals. She also gets herself pumped up with a good playlist, "I am an old-school rap fan. I'd say my favorite motivational song right now is "Hate Me Now" by Nas.
8 a.m.: Time to work. April's morning workout is just her first of the day, and it's not for the weak. Every workout is tough with the extra challenge of being out in the sand. It's an important part of her Olympics lead-up since it allows her to tweak her game. "People would be surprised to learn how much strategy there is in the game [of volleyball], and we are always working on it, like a game of chess." After a few hours of training, April recovers by running into the ocean for a makeshift ice bath.
12 p.m.: Lunch. While fueling up on an acai or pitaya bowl, April catches up on social media to connect with her fans before making the 45-minute drive to her gym.
2 p.m.: Workout number two. After an already grueling workout on the sand, it's time for another session, but this time she's in the gym. "My gym workout usually lasts between 2 and 2 1/2 hours," says April. "During weights, I will snack on fruit and Gatorade to get me through the fatigue. After weights, I have a protein shake and maybe some nuts. I have been doing less reps with higher weight these days, which makes me feel great. Also foam rolling! I never leave home without one."
5 p.m.: Dinner date. After a long day of training, April uses dinner as a time to unwind and just "chill." April and her husband are creative in the kitchen and are always on the hunt for new vegan recipes. In general, she tries to stick to natural, whole ingredients with a focus on a plant-based diet. After dinner it's all about Netflix and chill. "I love TV, and I'm not ashamed of it. My favorite TV shows right now are Quantico, Blindspot, Nashville, The League, Homeland, Fresh Off the Boat, Big Bang Theory, and Modern Family." Given that April is training 30 or so hours a week, she deserves all the TV time she wants. On deck for tomorrow? More of the same. "I'm usually exhausted and ready to start all over to get exactly where I want to be for Rio."
Ready to see all this hard work pay off? We're be cheering April on during the Olympic games, starting Aug. 5.