One Doctor Says Tanning Beds Aren't That Bad
Tanning Beds For Vitamin D? Really?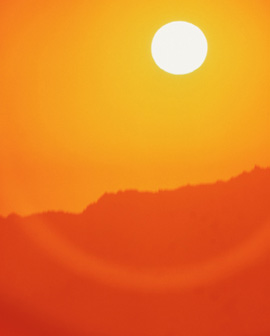 This point has been ingrained in most health-minded women for a while now: tanning beds are not healthy. They increase cancer risk exponentially after just a little bit of exposure, especially if you're under 30. While I'm not too proud of my teenage tanning days (it was pretty trendy to get a bit of a "glow" before going to the prom), I vowed never to set foot in the tanning salon ever again. Now, one doctor seems to be encouraging the practice in moderation.
A doctor at Boston University (who is also a professor) says that while he doesn't endorse tanning salons, when tanning beds are used in moderation they can be a good substitute for natural sunlight, which aids in the body's production of vitamin D. I'm not sure how you can both encourage use and warn of the dangers of the tanning bed, especially if you're dispensing the advice to anyone looking for an excuse to visit a "healthier" tanning bed.
His recommendation stems from research that taking a vitamin D supplement may not be the best way to get the vitamin — in fact, three out of four Americans don't get enough. Increased amounts of vitamin D have been associated with decreased chances of colon and breast cancers, and additional benefits to the heart and immune systems. To those using tanning beds to get an extra shot of vitamin D, the doctor recommends using sunscreen and choosing beds that use only low-florescent lamps. Vitamin D benefit or not, do your skin and health a favor and stay out of the tanning salon.