One Hour of Exercise Helps Boost Metabolism Immediately
Just One Hour of Exercise Boosts Metabolism, Study Says
Shaping and toning your body requires dedication to a regular workout routine, but that doesn't mean the physical effects of exercise aren't immediate. A new study published in Cell Metabolism has found that just an hour of exercise changes your DNA to make you stronger and boost metabolism.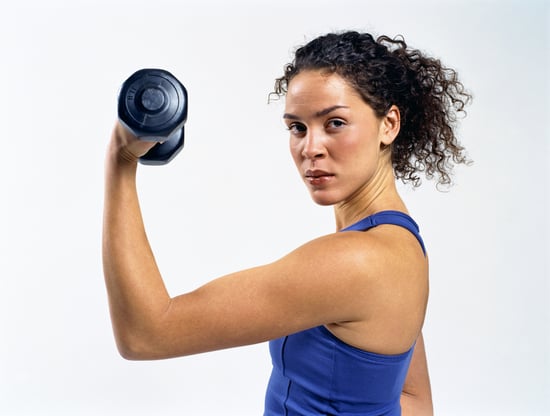 The lab study looked at muscle cells from sedentary men before and after they exercised for an hour on a stationary bike. The postworkout cells went through a chemical change called demethylation, which researchers believe helps the cells make more fat-burning protein.
The fact that you can alter your DNA to increase your muscles' capabilities after a short workout was surprising to the researchers, since they didn't realize the metabolism-boosting, muscle-building effects of exercise could happen so fast. More research needs to be done to see the true meaning of these chemical changes, but in the meantime, this new finding is just one more reason to hit the gym — you'll know that every minute counts when it comes to changing your body for the better.