One Out of Five People Pee in Pools
Do You Pee in the Pool?
At the movies the other night, before the feature rolled, my husband and I were treated to what felt like 30 minutes of movie previews. Among them was a trailer for Adam Sandler's new movie Grown Ups, which featured a scene of the four stars peeing in a pool. After urinating, the mythic blue pee-detecting chemical begins to bloom around the four "grown-ups" as they float. The public shaming element is kind of funny, but it's also really just gross.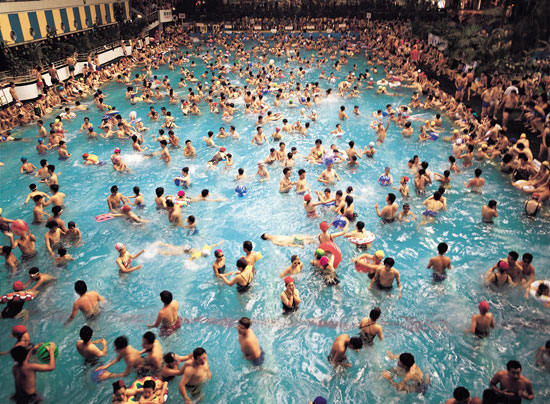 Since no colorful chemical cloud will give away the fact that someone has peed in the pool, people continue to empty their bladders where they should not. In fact, one out of five Americans admits to peeing in pools. Urine can deplete the chlorine levels in pools, and the CDC reports that poor water quality led to one out of every eight public pool closures in recent months.
I believe in the stats on public pool closures, but I'm not sure that 20 percent of people pee in pools. I pose the question to you directly . . .