A slice of bread, depending on the type and size, will run you from 100 to 200 calories [1] and 20 to 40 carbs. You can easily save on both by going open-faced. This whole-grain bread is topped with mashed avocado, red onion, sauerkraut, sprouts, yellow tomato, and a sprinkling of cayenne pepper. Still filling, but with fewer calories. Read on for more open-faced sandwich ideas.
Source: Instagram user flipflopsavocado [2]
Greek-Yogurt Chicken Salad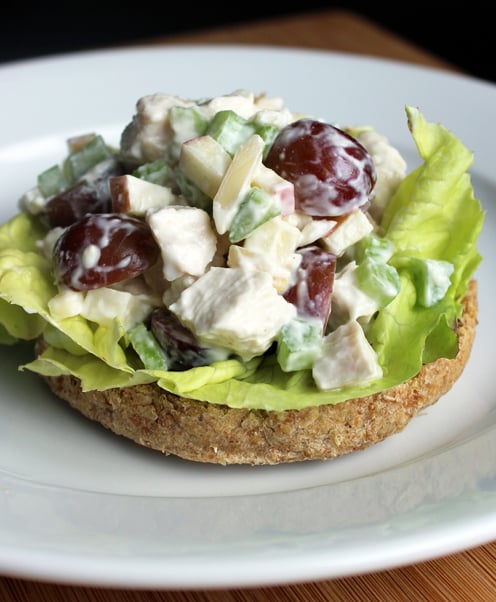 Sub in nonfat Greek yogurt [3] to keep the same texture and tang you love in chicken salad but cut the calories and fat of the traditional in half. Serve over a bed of lettuce on top of a toasted English muffin for a light yet satisfying lunch.
Photo: Lizzie Fuhr
Tomato and Cucumber Over Avocado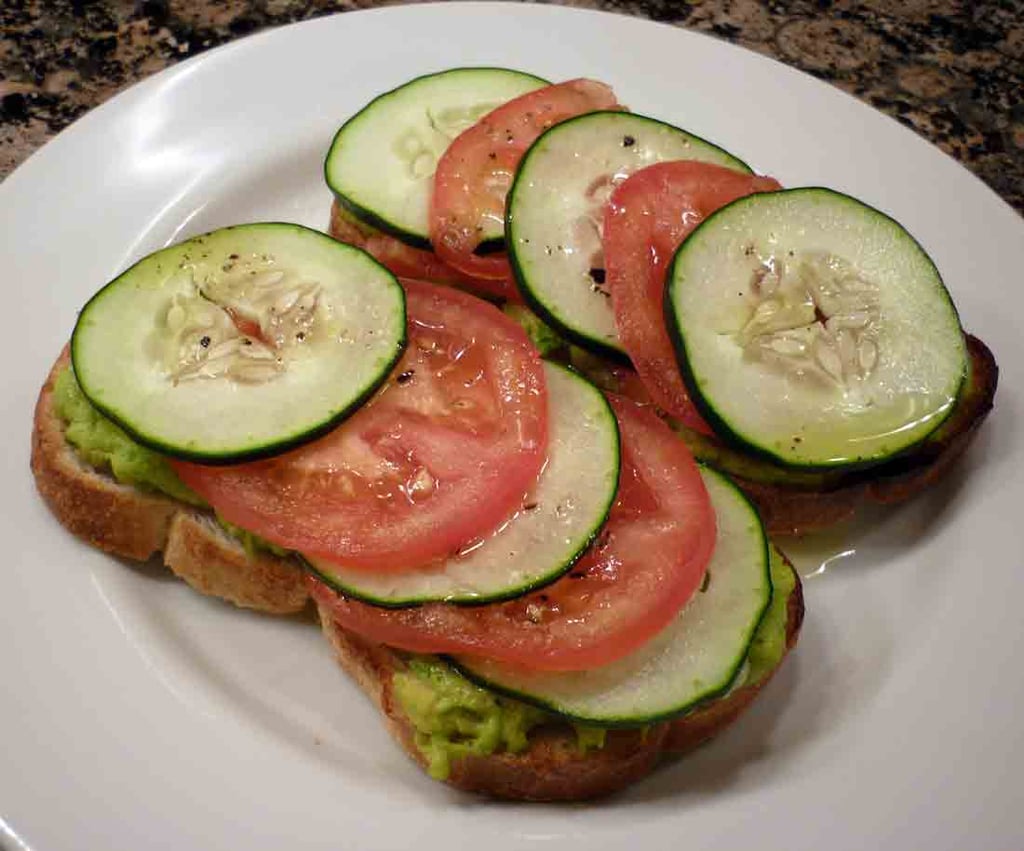 Mash avocado with a little goat cheese [4], spread it on wheat bread, and top with slices of tomato and cucumber.
Source: Flickr user Rooey202 [5]
Open-Faced Ratatouille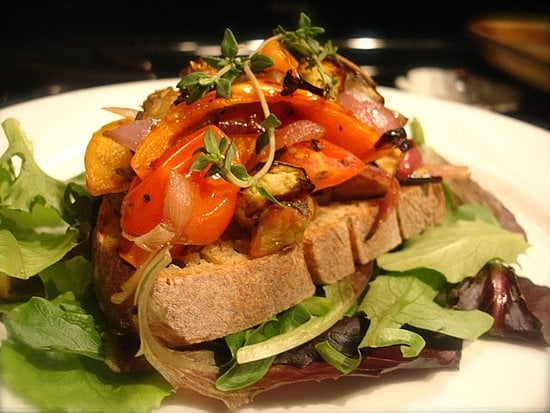 Made with roasted eggplant, zucchini, cherry tomatoes, and red pepper, this ratatouille recipe [6] is flavored with balsamic vinegar, garlic, and herbes de provence. It's served on a hearty piece of artisan bread, so you may need a knife and fork to enjoy this veggie-packed meal.
Photo: Nancy Einhart
Caprese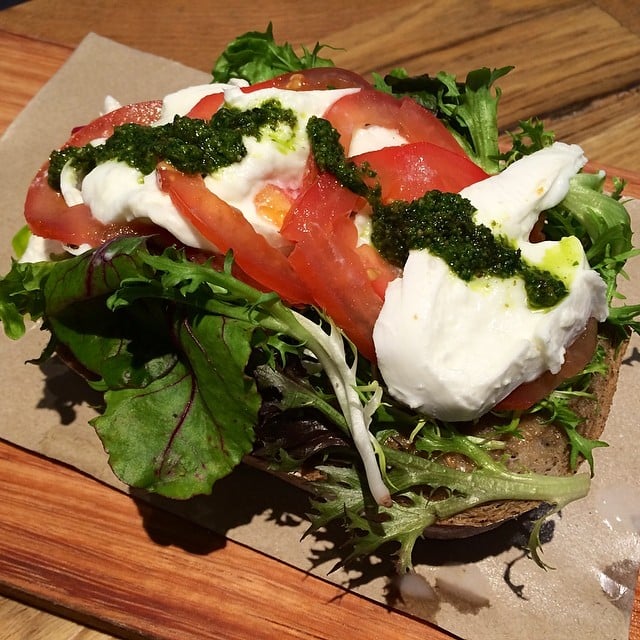 Begin with a slice of sourdough coated with extra-virgin olive oil. Top with a bed of greens and slices of fresh tomato and mozzarella, and finish with a drizzle of pesto.
Source: Instagram user desireekoh13 [7]
Turkey and Tomato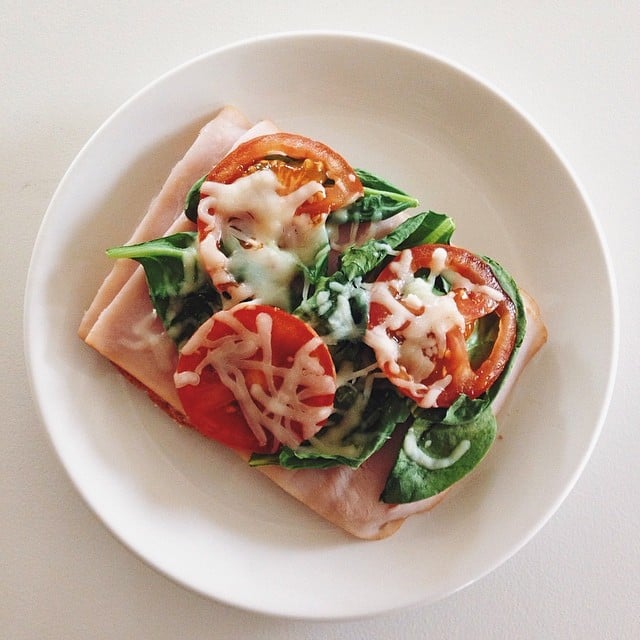 Top your bread with sliced roasted turkey; add fresh spinach, sliced romas, and some shredded cheddar cheese; and toast it, of course.
Source: Instagram user emmawfitness [8]
Cheesy Roast Beef and Veggie Melt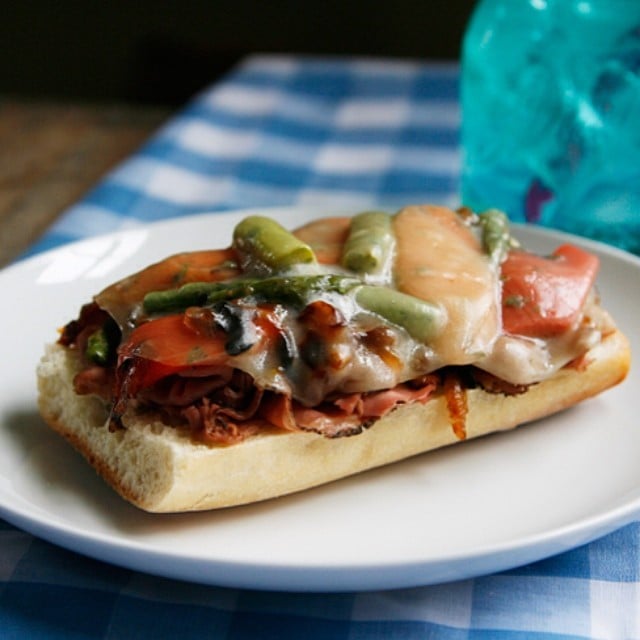 Top half a baguette with sliced roast beef, roasted veggies like asparagus and tomato, and a little melted provolone.
Source: Instagram user itsmomtastic [9]
Grilled Portabello and Egg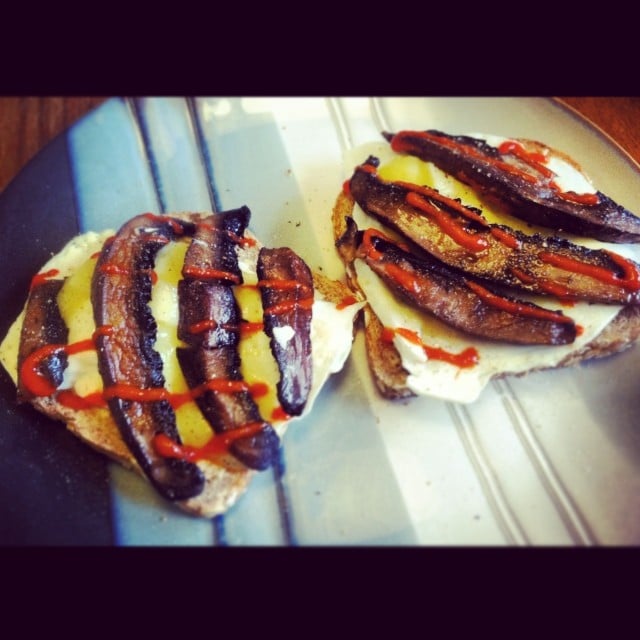 For easy protein, add a runny (or scrambled) egg to a slice of sprouted wheat bread. Add slices of grilled portobello mushrooms and a drizzle of ketchup or hot sauce.
Source: Instagram user nicmarpri [10]
Open-Faced Chicken Burger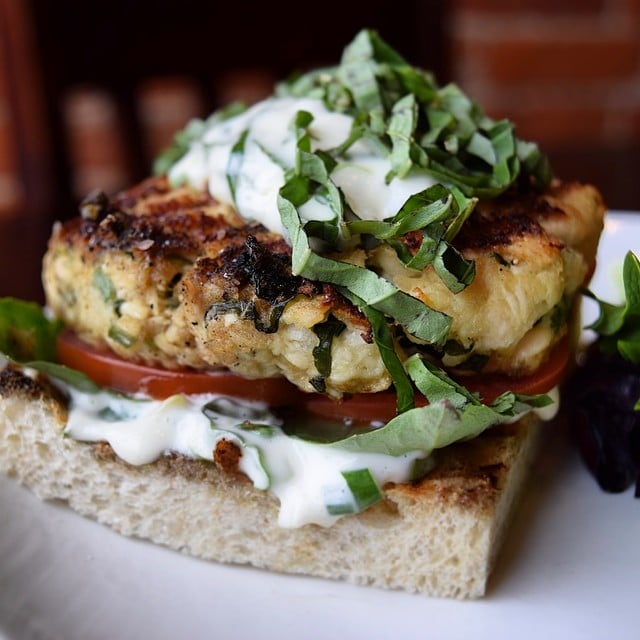 Since burger buns add extra calories, ditch the top or serve yours on one piece of focaccia or sourdough. This patty is made with lean ground turkey and topped with basil mayo and sliced tomato.
Source: Instagram user redbrickkitchen [11]
Roasted Chicken and Cheddar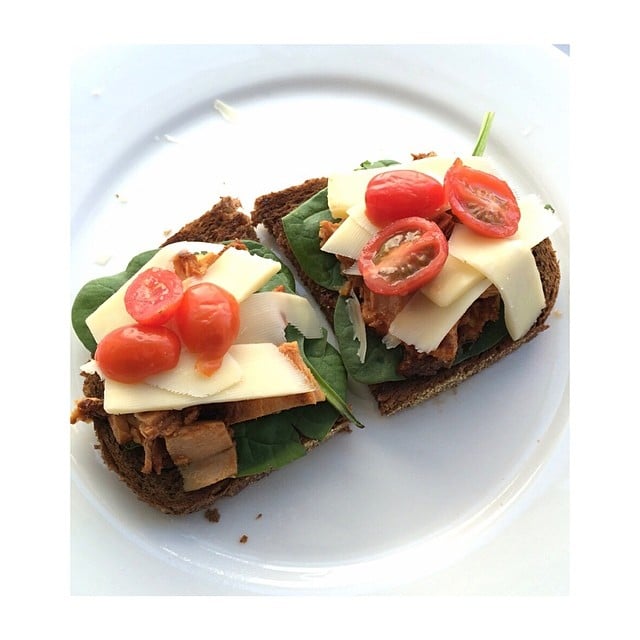 Top whole-wheat sourdough with spinach, chunks of roasted chicken, sliced cheddar, and grape tomatoes.
Source: Instagram user tinasheonline [12]
Hummus and Veggie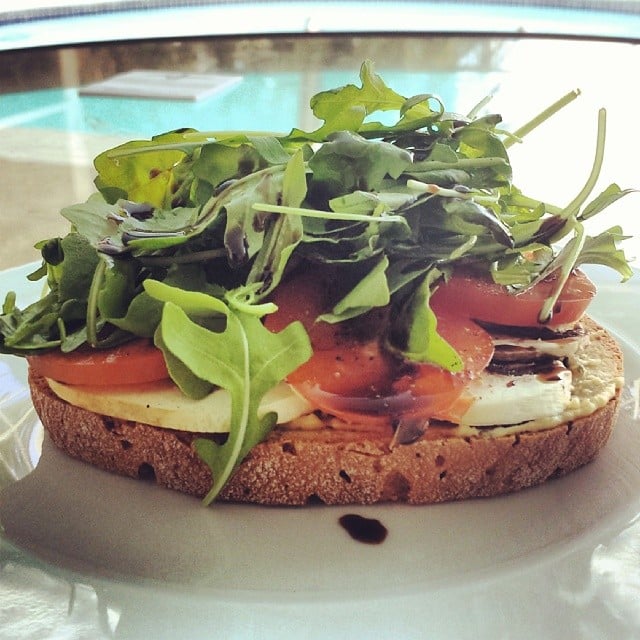 Grab a slice of your favorite multigrain bread, spread on a layer of hummus, and top with fresh baby portobellos, heirloom tomatoes, fresh arugula, and a drizzle of balsamic vinaigrette.
Source: Instagram user the_fit_chef [13]
Curry Chicken Salad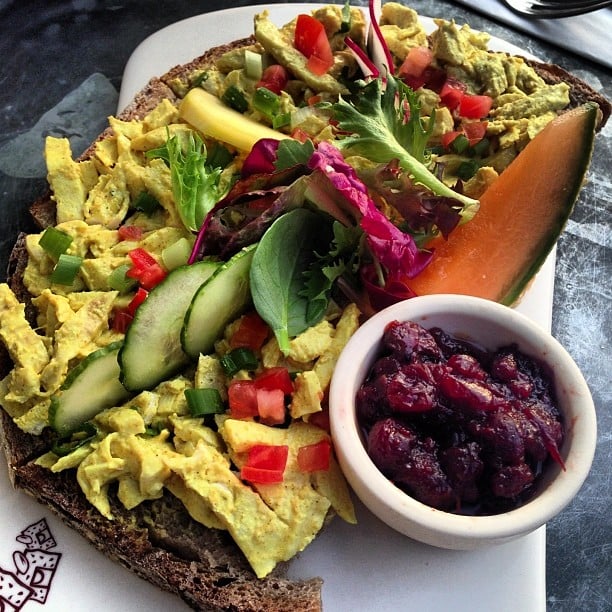 Colorful and flavorful, whip up some curry chicken salad [14] and top your favorite toasted bread.
Source: Instagram user magsterspicks [15]
Egg Salad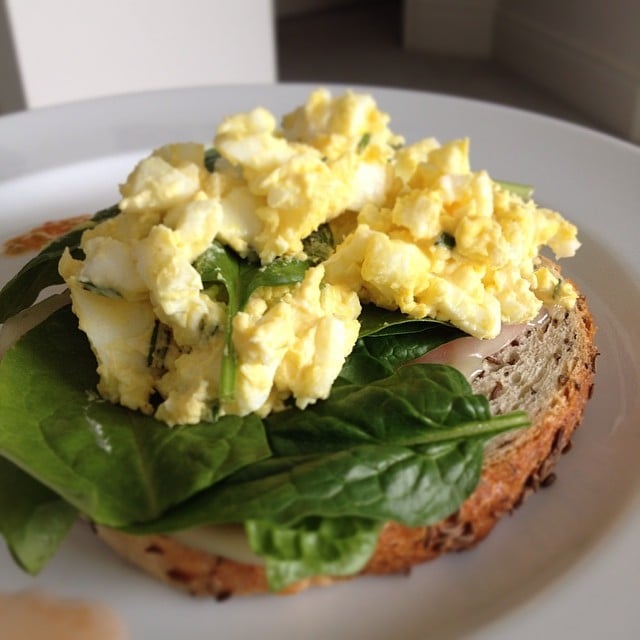 Place a small portion of egg salad over fresh spinach leaves, sautéed onions, and some rye bread. To save on fat and cholesterol, whip up this vegan egg salad [16] made with tofu instead.
Source: Instagram user dolceandkatrina [17]