Is Organic Beer Healthier?
Should You Splurge on Organic Beer?
When grocery shopping, you'll discover that organic fruits and veggies can be more than twice as expensive as conventional versions. But for some produce, I think it's worth the splurge knowing they weren't sprayed with chemicals. What about organic beer? Is it healthier to buy a six-pack of Wolaver's Organic Ale for $10 instead of a much cheaper sixer of Budweiser?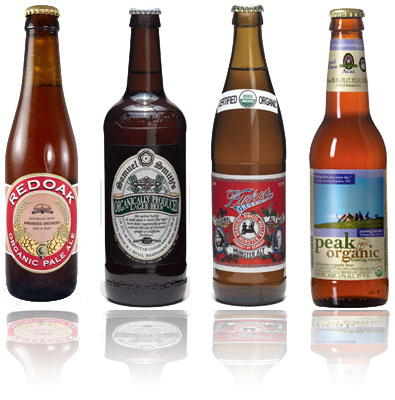 To find out
.
Organic beer is made with ingredients such as hops and barley that are grown without pesticides or chemical fertilizers. Organic agriculture is better for the environment since it doesn't contribute to chemical runoff that contaminates water sources and the ecosystems that they support. Another plus is that makers of organic beer think that healthier ingredients lead to better fermentation, which means better tasting beer. Some say organic beer tastes fresher and bolder, although I've never really noticed a huge difference.
The decision about going organic when it comes to drinking beer is up to you. If you're concerned about what you put into your body and how your food choices affect the planet, then a few extra bucks on beer seems well worth it. Remember that organic beer still contains alcohol and you'll still suffer from a massive headache and bellyache if you drink too much, so drink your organic beer in moderation!
Tell me, do you drink organic beer?