Overuse of Antibacterial Products Weakening Immune System
Fit Tip: Wash Up If There's a Sink, Use Hand Santizer as Backup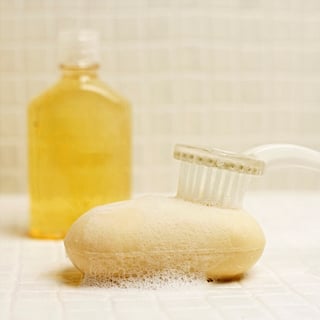 It's a grimy world out there, but are we fighting bacteria too hard? According to a new study, overuse of antibacterial products can hurt the immune system.
Researchers compared triclosan and BPA antibody levels to allergies or hay fever cases in a sample of US adults and children over age six. Children and teens overexposed to triclosan, an ingredient found in many antibacterial products, were at a higher risk for hay fever and other allergies, while adults exposed to high levels of Bisphenol A (BPA), found in plastics, were also found to have weaker immune systems.
What should you do? Don't throw all your antibacterial products out just yet. The FDA has acknowledged safety concerns over triclosan, but is still studying it. The Centers for Disease Control and Prevention recommends that you work soap into a full lather and wash hands for 20 seconds, and use hand sanitizer as backup if a sink isn't available. As for the BPA, invest in BPA-free containers.