PETA to Launch Porn Website
PETA Plans to Launch Porn Site to Promote Veganism
People for the Ethical Treatment of Animals (PETA) is no stranger to using sex appeal to get people's attention. In the past, the vegan activist group has used images of nude celebs, like Alicia Silverstone, in ads to convince people to give up meat, but now PETA is taking this tactic one giant step further. The animal rights' group plans to launch a pornographic website to promote its message about going vegan.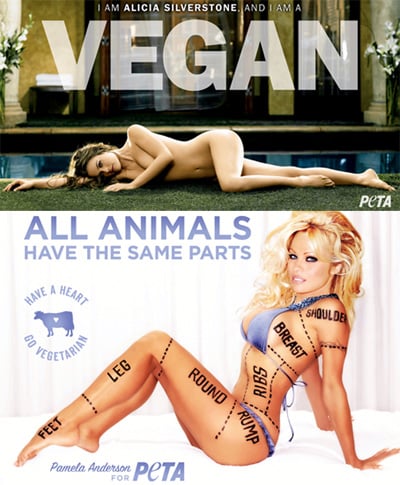 According to PETA spokeswoman Lindsay Rajt, the new website, peta.xxx, will feature "tantalizing" videos and photographs to get its animal rights messages across. Unfortunately, PETA has discovered that its racier ads and actions work best, and it's a surefire "way to get people to stand up and pay attention about the plight of animals."
November is the earliest that PETA can get approval for this controversial site, so don't try to visit the above address just yet (I don't blame you for being curious!). Critics think this is a bad move for PETA. Sure, it may get people's attention at first, but not the ones who care about animals. This new website could end up offending a lot of people who would otherwise love to hear about the ethical and health-related reasons people should go vegan. What do you think?
Source: Peta