POPSUGAR Fitness on Instagram
Let's Take Our (Healthy) Relationship to the Next Level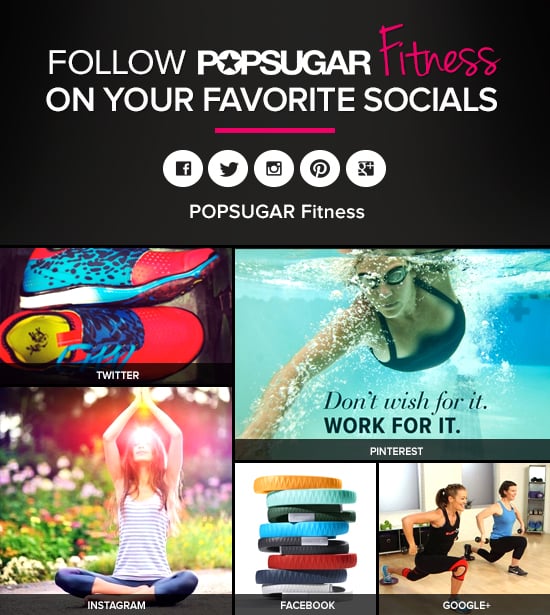 You already turn to POPSUGAR Fitness for the latest on workouts, fitness gear, and tips on healthy living, but we don't stop here! For an extra dose of all things fitness, find us on Pinterest, Facebook, Twitter, Instagram, Tumblr, and Google+. Whether we're sharing our favorite running shoe or new moves from celebrity trainers, here's how find us:
Get inspired on Pinterest: We're always pinning printable workouts, healthy recipes, inspiring yoga photos, and fitness tips to help us at the gym.



"Like" us on Facebook: Our page is filled with everything from motivational quotes to easy smoothie recipes you'll want to share with your friends.
Follow us on Twitter: Come here to get breaking news and the latest updates in the fitness world. And don't forget to tweet at us — we'd love to answer your questions!
Scroll through our Instagram: Every day, our team shares pictures of the hottest workouts and healthy bites — and often a few sneak peeks of upcoming workout videos and exclusive fitness events.
Add us on Google+: Check out our Google page to stay informed on weight-loss trends, fitness gear roundups, and the latest news around the fitness world.



Follow our Tumblr: This is where you'll find the fittest GIFs on the Internet!