Pack Lunches From Home to Lose Weight
The Brown-Bag Weight-Loss Secret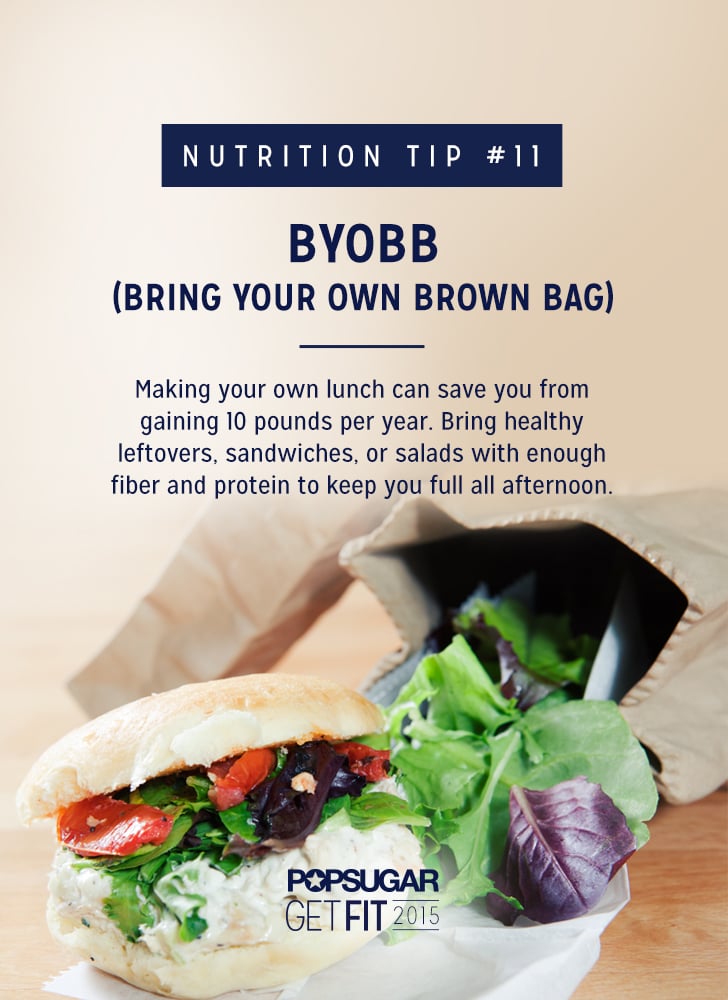 Who would have thought that there was such a huge difference between eating lunch out or brown-bagging it? But dietitian Julie Upton, MS, RD, of Appetite For Health says, "Eating lunch out adds an additional 158 calories, on average, to your diet." It may not seem like much, but if you pack lunch from home, that can add up to 10 pounds or more lost in a year. Make all of your lunches this week, and your waistline and wallet with thank you.
When packing lunch for weight loss, it's important to include protein and fiber to fill you up. And be sure it's something you're excited about and looking forward to eating — if you end up buying lunch because yours is too boring, what's the point of packing lunch?
Need some ideas? Here's one month of 400-calorie lunches. Or if you want to save time, make five salads on Sunday night, a huge pot of soup, or one of these low-cal slow cooker meals.
Pin or print this reminder, and then get more nutrition coaching, workouts, and meal plans at our Get Fit 2015 page.

Front Page Image Source: Jenny Sugar