Packing Fitness Gear When Traveling For the Holidays
Do You Pack Fitness Gear When Traveling?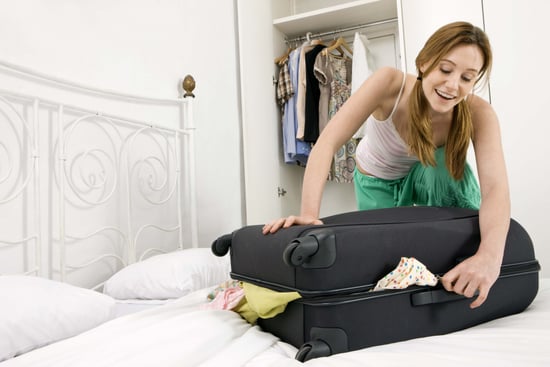 With Thanksgiving fast approaching, many of you will be heading out of town to visit friends and family. While there, it's likely that you'll be eating traditional Thanksgiving fare — all 4,500 calories of it! Since my gym and bike can't come with me (and because I am not a runner), I usually pack fitness gear to take with me over the holiday. My usual bundle includes workout DVDs, fitness clothing, and resistance bands. I also go on a long walk once Thanksgiving dinner is over; it helps with digestion, but mostly keeps me from falling asleep on the couch!
When traveling, it's easy to get off track when it comes to diet and fitness. To not totally abandon your goals, pack these healthy items with you before leaving. Of course, one of the fun things about going away is being able to relax and leave your normal routine, which may also mean ditching the fitness regimen for a while.