Paleo Diet Starter Tips
What You Need to Know Before Going Paleo
Based on the dietary habits of our cave-dwelling ancestors, the Paleo diet has continued to gain popularity among fitness circles. This high-protein, low-carb diet strictly prohibits foods like grains, beans, wheat, and dairy and has been linked to story after story of successful weight loss and the elimination of digestive issues.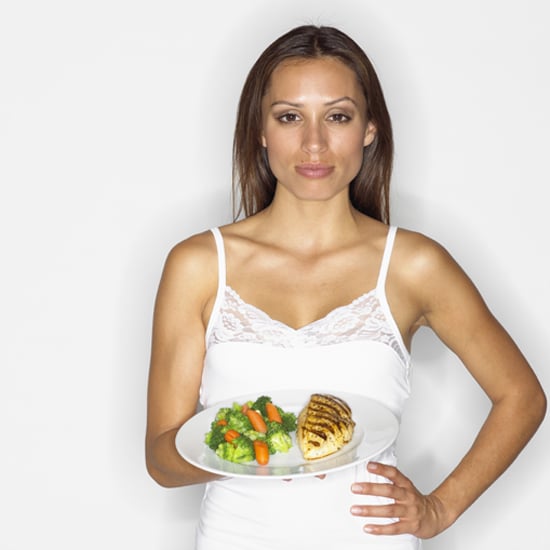 After months of wavering back and forth, I decided to take the plunge, clean up my diet, and embark on a two-week Paleo project. The first few days were a challenge, so here's what I wish I'd known before I started.
Prepare to detox: Everyone told me the first few days would feel a little foggy, but I did not anticipate the cluster headaches and full-body fatigue that hit me on my third grain- and dairy-free day. My diet has never relied heavy on refined carbs, but this "detox" period is different for everyone; some people don't experience any "withdrawal" symptoms, while it takes over a week for others to acclimate their bodies to the change. Just be sure to fill up on healthy fats and lean protein, start the day with a big breakfast (my favorite has become wild smoked salmon with a poached egg), and drink lots and lots of water. You'll get through it!
Meal planning is essential (but be realistic): The first day I embarked on Paleo cooking in the kitchen, I let my Pinterest boards get the best of me. I cooked not one, not two, but three elaborate Paleo recipes I had pinned in preparation. Not only did I spend a ton of money from day one, but by day three of the same recipes, all I wanted was something else. Meal prep is absolutely essential, but be realistic about what you're going to want to eat for the next few days — especially if you're on a budget.
It's not cheap (in the beginning): Just meat and veggies? It seems like it would be a quick, inexpensive shopping trip. However, the Paleo lifestyle places great emphasis on the importance of hormone- and antibiotic-free, grass-fed meat, which is significantly more expensive than other more readily available options on the market. For the first few weeks, it might be difficult to estimate just how much (and what) you're going to be eating, but after some research, stocking up on the basics, and being aware of your habits, it will be easier to shop without breaking the bank. This is just another reason that planning meals ahead of time is so important!
Now that you have a little bit of an idea of what to expect, keep reading for essential items you'll be happy you have ready once you try eating like a cavewoman.
Grass-fed precooked meat: You don't need to cook a steak or roast a chicken every night of the week. Spend Sunday afternoon or one weeknight cooking proteins for the rest of the week. This way you don't have to rely on sodium- or preservative-laden deli cold cuts when you're too busy to spend hours in the kitchen.
Coconut aminos: Many recipes I've come across called for coconut aminos — but I had never heard of this soy-free sauce before! Similar to Bragg's Liquid Aminos, a bottle of coconut aminos has a similar appearance to soy sauce and, much like the condiment, offers a salty, rich flavor to recipes, only with a low glycemic index rating. Trust me: have this stuff on hand.
Quick and easy snacks: When snack time rolls around, you've got to be prepared. Apple slices with almond butter does the trick, but I've fallen in love with Krave's nitrate-free basil-citrus turkey jerky and perfectly portioned GoBites, healthy trail-mix-inspired packs with nutrition-dense ingredients like dry-roasted nuts, banana and coconut chips, and goji berries.
Tons of tupperware: Between prepping ingredients ahead of time and saving all my leftovers, I've had more tupperware in my fridge than ever before! Stock up on BPA-free food storage, so nothing goes to waste.
Even after just a few weeks, I am waking up with more energy, and I haven't left a single meal hungover from a food coma. I'm enjoying what I eat, I feel full (without feeling stuffed), and I find smaller portions more satisfying. Taking on this Paleo project has also forced me to take stock of just how much of my diet relied on wheat, grain, and dairy products — and how my body feels different without it. In short, it looks like I'll be sticking with it for a while.
If you'd like to try the Paleo diet and are curious about what's exactly on- and off-limits, learn the staples of a Paleo diet and which foods you should avoid.