Paleo Pad Thai Recipe
Try This Low-Carb Version of Pad Thai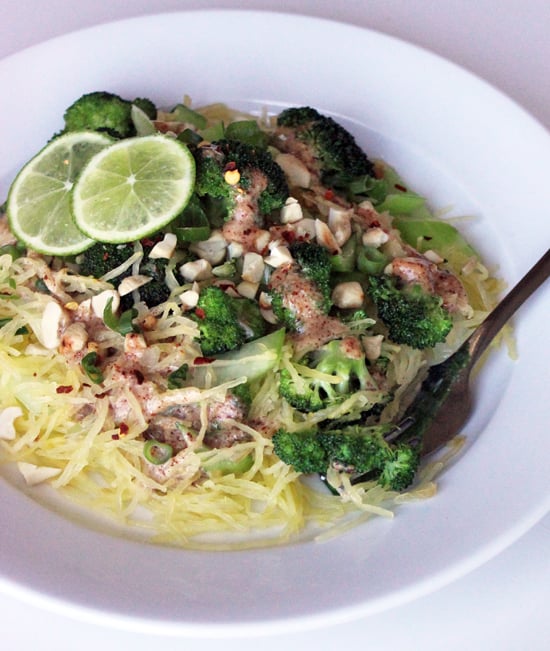 I am thrilled that spaghetti squash is back in season, and this versatile vegetable shines in this Paleo-friendly pad Thai. This lower-carb riff on the classic rice noodle dish has over 300 percent of your recommended vitamin C and vitamin A for the day, more than 50 percent of your calcium, and over 30 percent of your iron.
Beyond its laundry list of nutritional value, I will warn you in advance: you will not be able to stop eating this delicious recipe. Invite friends over, and pack up a portion for lunch the next day. Everything about this dinner — especially its tangy and creamy almond butter dressing — will make you want to dig in for seconds, or thirds.
Notes
Feel free to serve with leftover chicken, beef, or shrimp to round out this Paleo meal.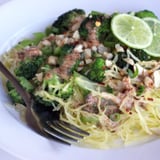 Ingredients
1 medium spaghetti squash, seeds removed and cut into quarters (about 4 cups)
2 tablespoons coconut oil
1 medium onion, finely chopped (about 1 cup)
1 head broccoli, chopped (about 2 cups)
2 heads baby bok choy, sliced crosswise into 1-inch strips (about 1 1/2 cups)
6 scallions, white and green parts thinly sliced (about 3/4 cup)
1/4 teaspoon red pepper flakes
1 cup cashews, toasted and chopped
1/4 cup tangy peanut dressing, recipe below
For tangy peanut dressing:
1 tablespoon lime juice
1/2 tablespoon fresh ginger, peeled and minced
1/2 teaspoon fresh garlic, minced
1/2 teaspoon ume plum vinegar
1/8 cup roasted almond butter
1/4 cup coconut milk
Directions
Place a metal steamer basket in a large pot and add three inches of water. Steam the spaghetti squash in the basket for 20 minutes, or until tender when pierced with a fork. Remove the spaghetti squash from the basket and allow to slightly cool so you can handle.
While the squash is cooking and cooling, create the tangy peanut sauce. Puree the lime juice, ginger, garlic, and vinegar until very smooth. Blend in the almond butter and coconut milk until throughly combined. Divide 1/4 cup for your pad Thai and store the rest in a glass jar for up to three days.
Once the squash is cool enough to handle, scoop the spaghetti squash out of the skin and set aside.
Heat the coconut oil in a large skillet over medium heat. Sauté the onion for eight to 10 minutes, until soft and translucent. Add the broccoli and sauté for about 10 minutes, under tender. Stir in the bok choy and sauté for three to four minutes, until wilted. Add the squash to the skillet, stir briefly to incorporate, then add the scallions and cilantro.
Top with toasted cashews and tangy peanut sauce. Serve hot!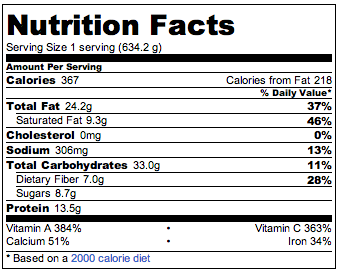 Information
Category

Main Dishes

Cuisine

North American

Yield

Serves 4

Total Time

39 minutes, 59 seconds
Nutrition
Calories per serving

367 calories, plus an additional 44 calories for 3 tablespoons peanut dressing