Participating in Bike-to-Work Week
It's National Bike-to-Work Week: Are You Participating?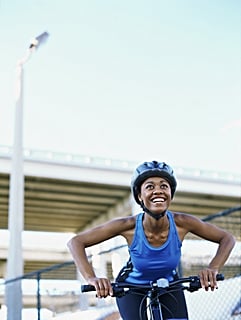 For most of the country, it's National Bike-to-Work week from May 16 through 20, which caps off with National Bike-to-Work Day on May 20. The annual event coincides with National Bike Month and serves many purposes. First, it encourages all of us to get out of our cars and onto our bikes, and, secondly, it helps raise awareness to the presence of cyclists on the streets. It's also just really fun and brings a huge sense of community among cyclists everywhere. And while it's celebrated differently in every city, there are usually bike stations along major bike commute routes, special rallies, and after-work meet-ups at local cycling hotspots.
Here in San Francisco, bike-to-work day has already come and gone, but I'll still be making an effort to ride my bike this week. How many of you will also be participating?