Peppermint Helps With IBS and Gastric Pain
Peppermint Soothes Gastric Pain and IBS, Study Says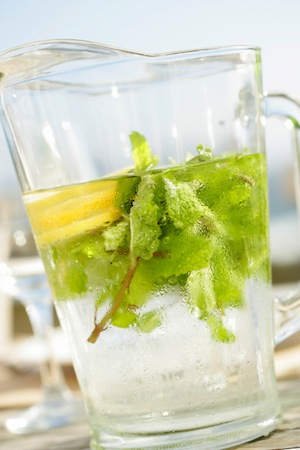 In case you had any doubt about peppermint's ability to ease pain related to gastro issues, researchers from the University of Adelaide in Australia recently found that peppermint activates an "anti-pain" channel in the colon. This is great news for IBS sufferers who experience pain caused by inflammation in the gastrointestinal tract, because peppermint may help lessen their symptoms.
Because of the menthol within peppermint, peppermint not only eases IBS pain, but many believe it can also help with nausea and vomiting and stress, and early studies indicate it may help control mild asthma because of its expectorant and decongestant abilities. It's important to note that out of all the claims surrounding peppermint, its effect on IBS is the only one that has a substantial amount of evidence backing it up. While peppermint may aid in nausea or headaches, research is still in its preliminary stages.
Medicinally, peppermint is available in many forms: tea, tinctures, capsules, creams, ointments, and essential oil. It is generally considered safe when used properly, but it's always a good idea to consult your doctor before beginning treatment.