Persimmons Weight-Loss and Health Benefits
Why Persimmons Are Good For Your Waistline
Even if you've never had a persimmon, you can tell they are Fall's fruit: the autumnal oranges and reds of the fruit hint at the fact that these fruits are ripe for the picking in the leaf-changing months. In the interest of eating with the seasons, we've rounded up some reasons why persimmons are good for your waistline.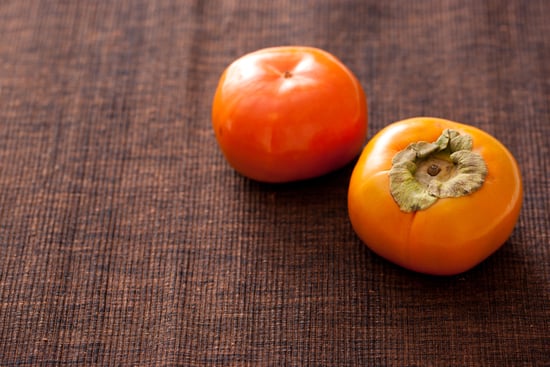 Fiber source: Just one persimmon contains six grams of fiber, which is already about a quarter of your recommended daily value. Fiber digests slowly, so it keeps you fuller longer.
Cravings cure: The fiber in persimmons, called pectin, is responsible for another appetite-controlling feature: pectin helps regulate blood-sugar levels to keep them from spiking, which can help prevent blood-sugar-crash-related cravings.
Flat belly: Persimmons are known for their stomach-soothing properties, so eating the fruit may help you feel less bloated or constipated. Note, however, that in rare cases, eating too many persimmons, especially on an empty stomach, can lead to a bezoar (an intestinal obstruction) because of the fruit's highly fibrous properties.
These aren't the only reasons to hunt down persimmons at your local grocery store. Persimmons contain high levels of antioxidants like vitamins A and C. When choosing persimmons, keep in mind that there are two different varieties: hachiya, which are orange-red, shaped like acorns, and soft and jelly-like when fully ripe; and fuyu, which are yellow-orange, shaped like tomatoes, firmer when ripe, and can be sliced like apples.