Photo of Matthew McConaughey Heading Into His Gym
Do You Read While You Work Out?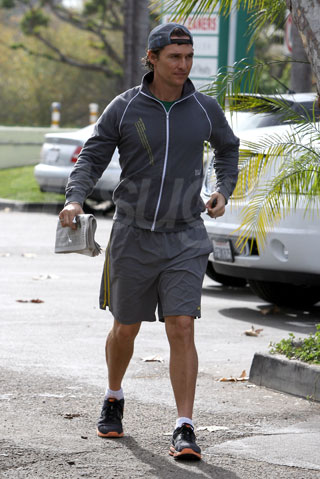 We all know that Matthew McConaughey is dedicated to fitness. Here he is walking into the gym. Notice he's holding the newspaper, leaving me to wonder if he reads while working out. Many folks pass the time on cardio machines while reading. I have even seen women using the leg press and hip adductor machines flipping through magazines. Reading and working out don't mix for me, but what about you?