Photos of What 2,000 Calories Looks Like
You Won't Believe These Meals Are the EXACT Same Amount of Calories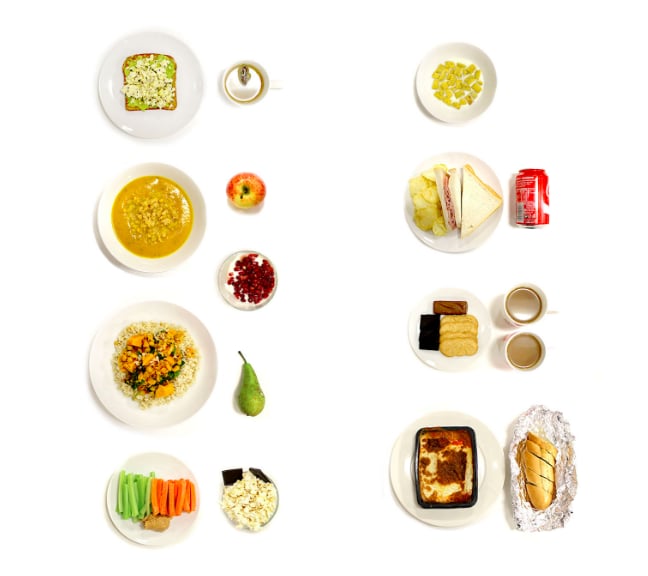 A healthy diet isn't just about the number of calories you eat — it has so much to do with the quality of the calories you're getting. You could eat a 400-calorie salad or a 400-calorie candy bar; it's no secret which one is better for you or your body. And while quantifiable goals are important, relying on calories alone is not the way to get healthy or lose weight.
The photo above from GoCompare.com (which we first spotted on Business Insider) shows two full days of meals, created by registered dietitian Nichola Whitehead. Which one do you think has more calories? The answer: they're both equal, each ringing in at 2,031 calories.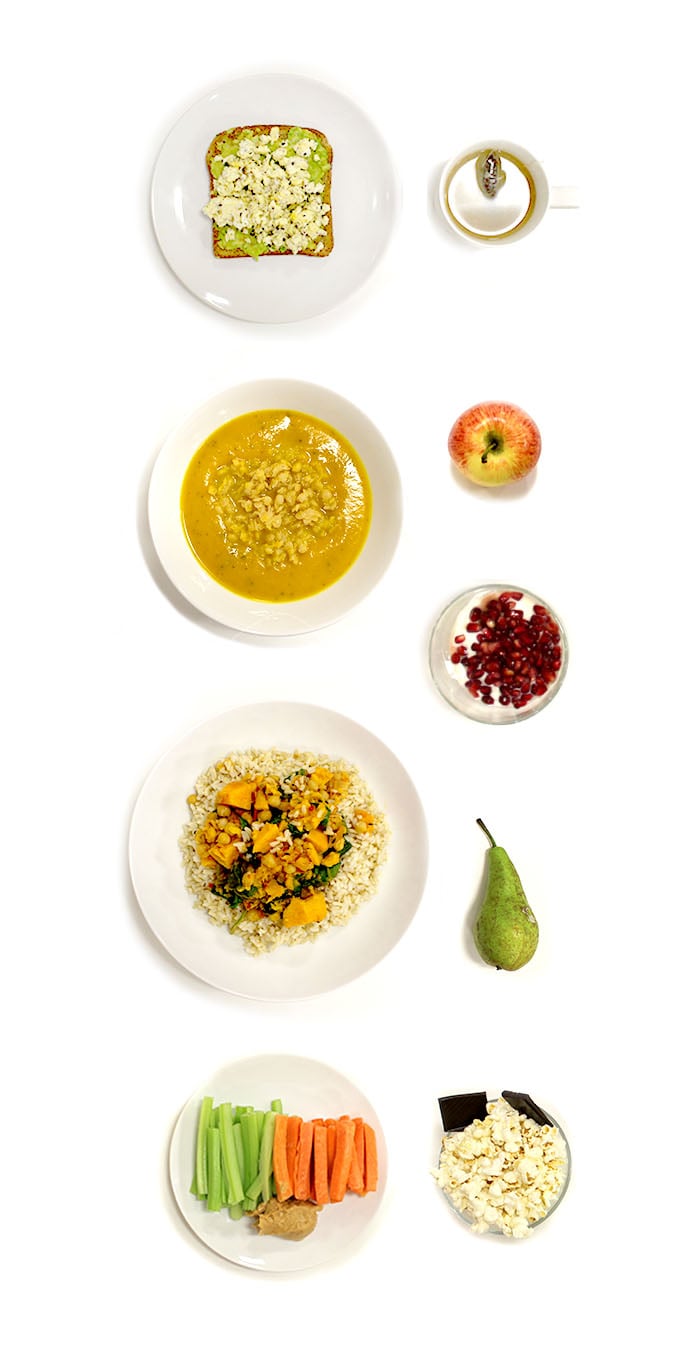 The healthy meal: fruits, veggies, and lean proteins.
In GoCompare.com's blog post, Whitehead said, "While calories are important when it comes to losing, maintaining, or gaining weight, they are not the sole element that we should be focusing on when it comes to improving our health. In addition to being calorie aware, we need to focus on the types of food that we are (and aren't!) eating."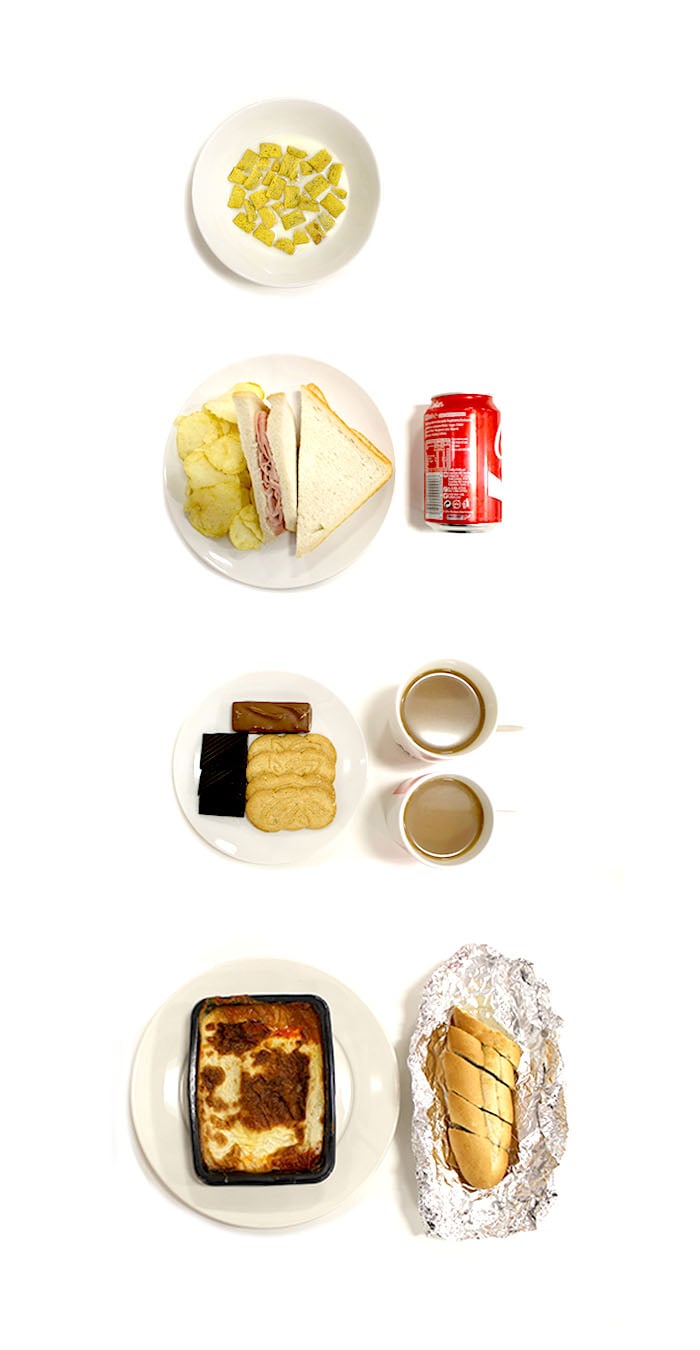 The unhealthy meal: processed chips and cola, candy, and frozen meals.
This infographic also proves another major point about vilifying food with "too many calories." The healthy dinner is about 900 calories, but it's loaded with nutrients that are essential to a healthy body's functioning and fueling. Being afraid of calories is also detrimental, so instead of focusing on that one number, hone in on the types of nutrients you're putting in your body with your daily allotment of calories.
A healthy day of meals with 2,000 calories:
Scrambled egg on wheat toast with butter and half of an avocado
A cup of tea
Carrot and cilantro soup with red lentils
Apple
Sweet potato and chickpea curry with spinach and brown rice
Pear
Carrots and celery with peanut butter
Nonfat Greek yogurt with pomegranate seeds
Popcorn
Plain chocolate
Water
Green tea
An unhealthy day of meals with the same amount of calories:
Chocolate cereal with semiskim milk
Coffee (twice)
Ham sandwich
Salt-and-vinegar potato chips
Can of soda
Frozen lasagna
Half of a garlic baguette
Small caramel chocolate bar
Four breakfast cookies
Three small pieces of chocolate
"While the two daily diets provide exactly the same number of calories, only one of them will leave you feeling more energized and provide you with what your body needs to stay strong and healthy in the long term, i.e., vitamins, minerals, antioxidants, and fiber as well as slow-release carbohydrates, lean protein, and healthy fats," said Whitehead. "Diet one is high in saturated fat and sugar, but has no fruit and very few vegetable-based ingredients or whole grains, and doesn't provide much in terms of vitamins or fiber."
And if every once in a while you're craving some chips and chocolate, don't beat yourself up. While Whitehead suggests sticking to that healthy diet for most days, an occasional off day from your clean-eating plan is OK. "But for long-term health, optimal energy levels and productivity, [the healthy] daily diet definitely wins!"