Picture of Kate Gosselin's Abs
Skechers Tone-ups in Flip-Flops: Cool or Not?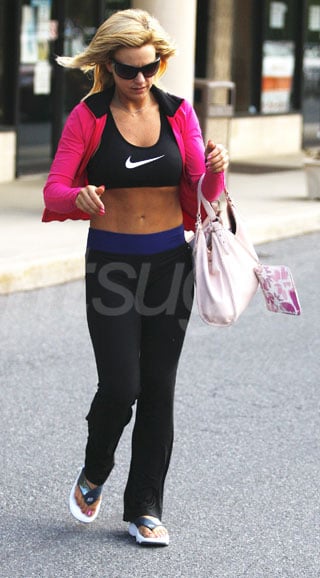 A few Summers ago the toning sandal FitFlops hit the shelves here in the USA and sold out almost immediately. The popular shoe claims to help sculpt leg muscles with every step. The FitFlop has inspired many imitators.
Last year Skechers introduced Shape-ups, a toning sneaker, and when we asked if you thought they were cool or not, the majority of FitSugar readers responded, "Cool"! Skechers has created a summer shoe too: Tone Ups, a flip-flip "designed to help improve posture, circulation, and increase muscle effort with every step." The Tone-ups come in a variety of styles, and Kate Gosselin has been spotted rocking the Shadow Box ($49) sandal. I am curious: would you wear a pair?