Pictures of Amanda Seyfried Hiking in Griffith Park With Her Dog
Do You Exercise With a Dog?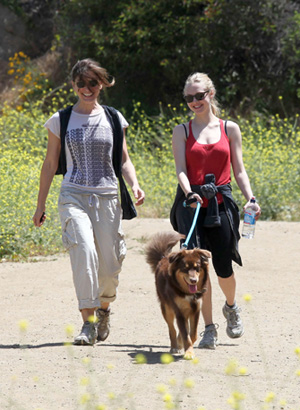 Actress Amanda Seyfried was beaming during a hike with her dog Finn and an unidentified female friend. The trio hiked a trail in Los Feliz's Griffith Park, which is known for its spectacular views of Los Angeles that include the famed "Hollywood" sign.
Exercising with a dog is a great way to get in shape — especially since they'll bug you to take them on their daily walk! A study even showed that dog owners walk almost double the amount of people who don't own dogs. If you don't want to commit to owning a dog, you can also volunteer to walk dogs at your local animal shelter. Tell me . . .