Whether on a hike or in the gym, celebs made sure to sweat it out this week, and they made sure to do it stylishly. From fun tees to cute dogs, see how these stars accessorized their workouts this week!
Ashley Greene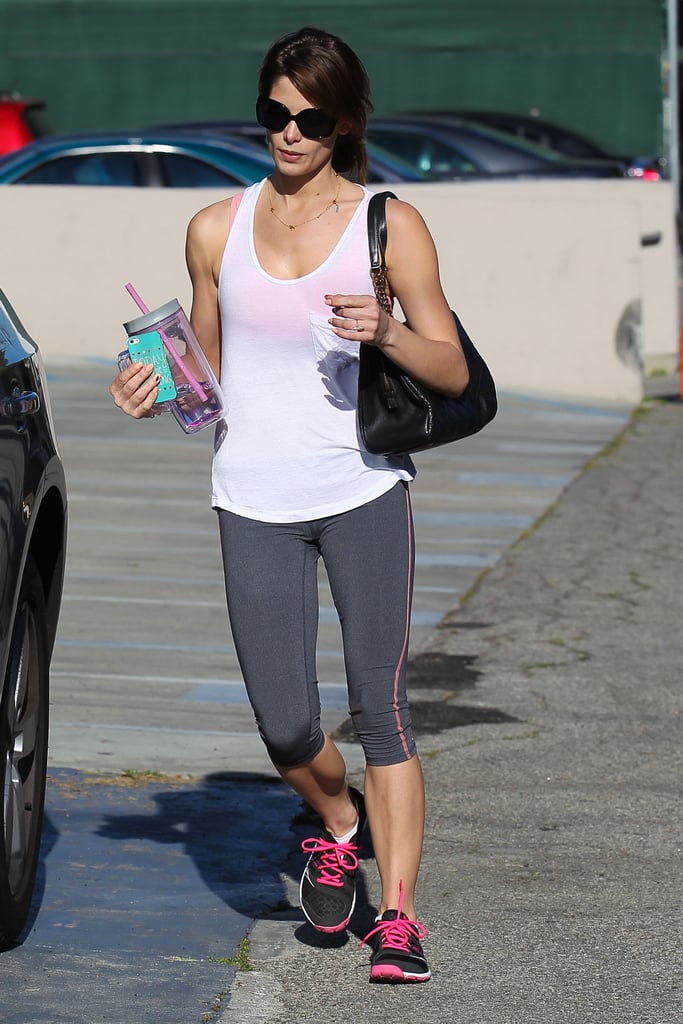 Ashley Greene [1] stayed hydrated with her Bubba mug [2] after her workout.
Reese Witherspoon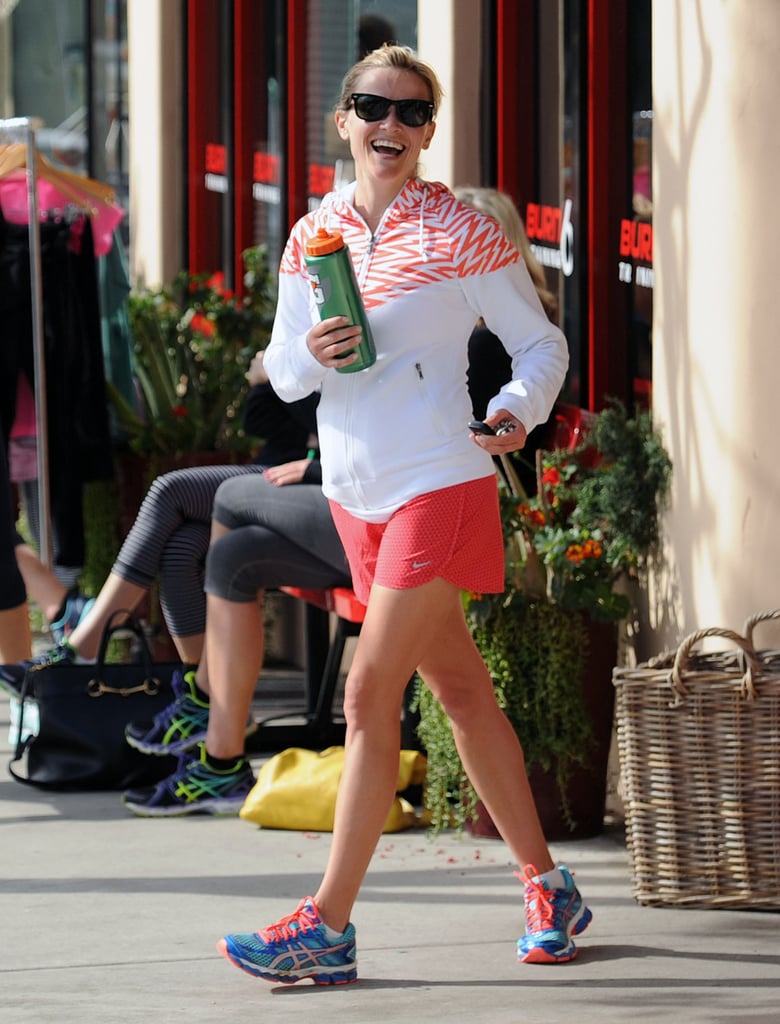 Reese Witherspoon [3] was all smiles in a color-coordinated outfit as she left another intense Burn 60 workout [4].
Naomi Watts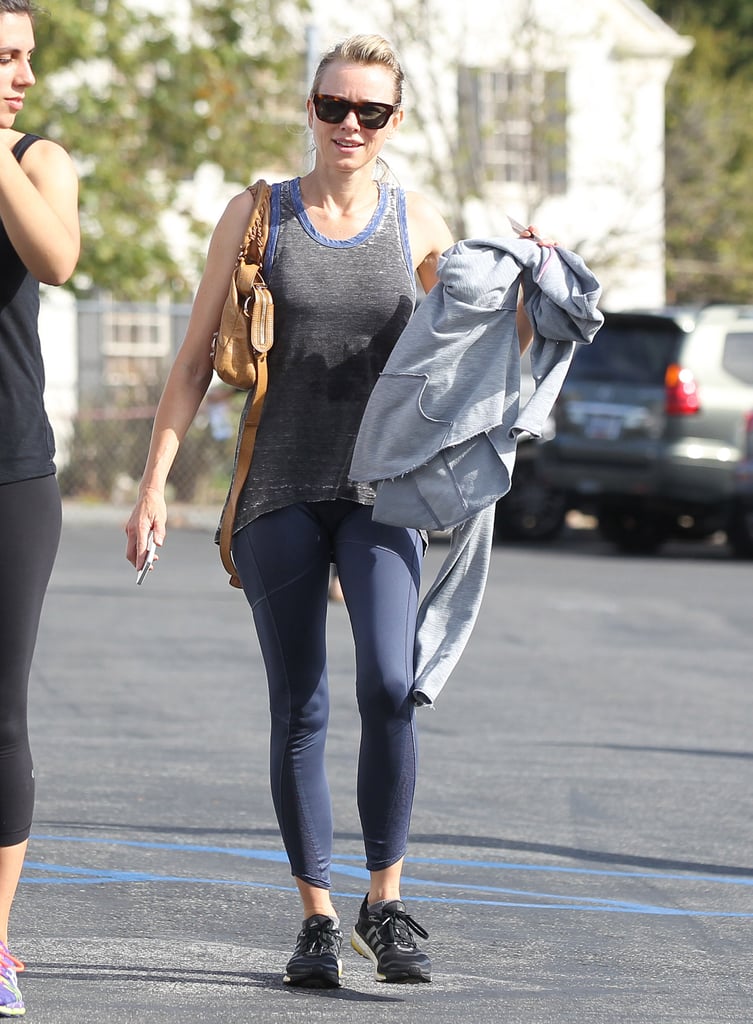 Naomi Watts [5] worked out with Reese at Burn 60 as well.
Kendall Jenner
Kendall Jenner coordinated basic black with her striped Nike Free TR 3s.
Nikki Reed
Nikki Reed [6] took her happy pup for a hike along with Julianne Hough and fellow fit friends.
Hilary Duff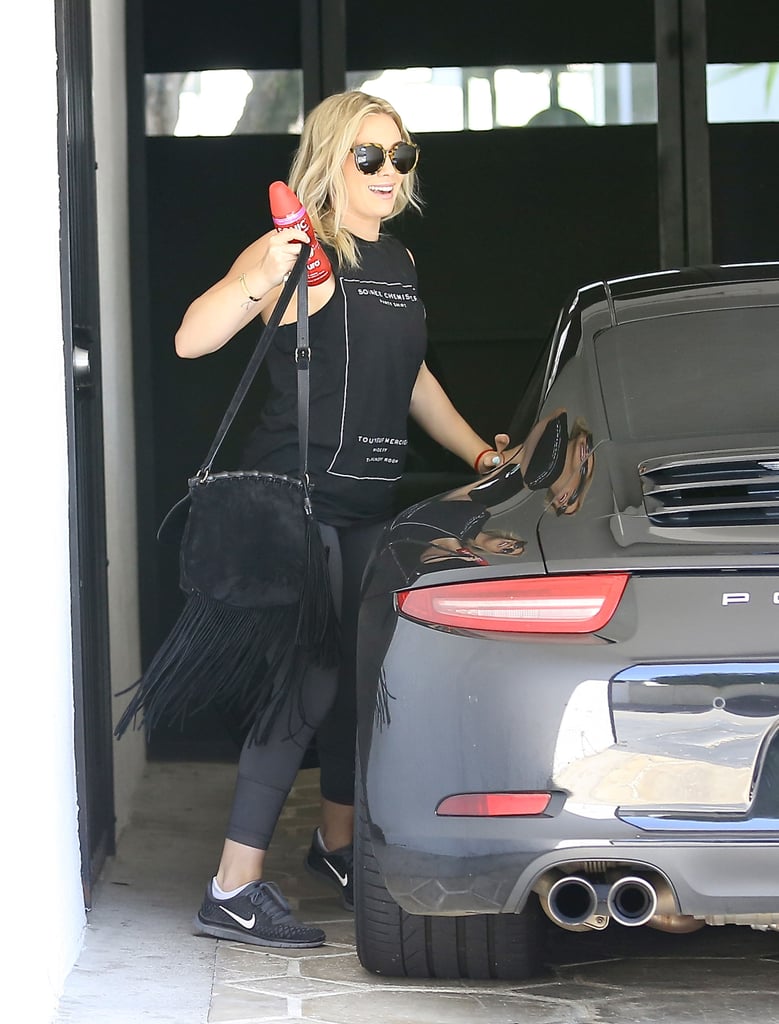 Hilary Duff [7] brought the fun to her workout with her Laundry Room "Party Shirt" muscle tee.