Pictures of Celebrities Jennifer Love Hewitt, Deena Kastor, James Marsden in Los Angeles Rock 'n' Roll Half Marathon
Celebs Rock 'n' Roll in Los Angeles Half Marathon
Jennifer Love Hewitt was all smiles this weekend with new beau Alex Beh and Olympic medalist Deena Kastor at the Dodge Rock 'n' Roll Los Angeles Half Marathon. Jennifer and Alex were paced by mom-to-be Deena — talk about lucky! The trio finished together with a time of 3:09. Other celebs at the event included James Marsden, Jerry O'Connell, and Willie Garson.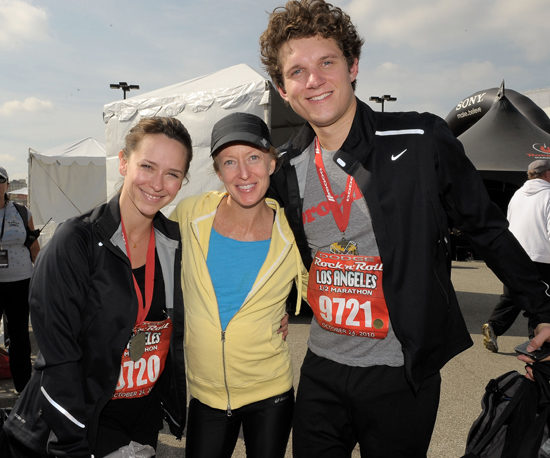 Former US Olympic marathoner Linda Somers Smith won the women's race with a time of 1:14:45, and Jacques Sallberg took home the men's title with a time of 1:06:25.
To see more photos from the Los Angeles Rock 'n' Roll Half Marathon, just read more.