Pictures of Celebrities Working Out
The Celebs Who Weren't Afraid to Get Sweaty This Week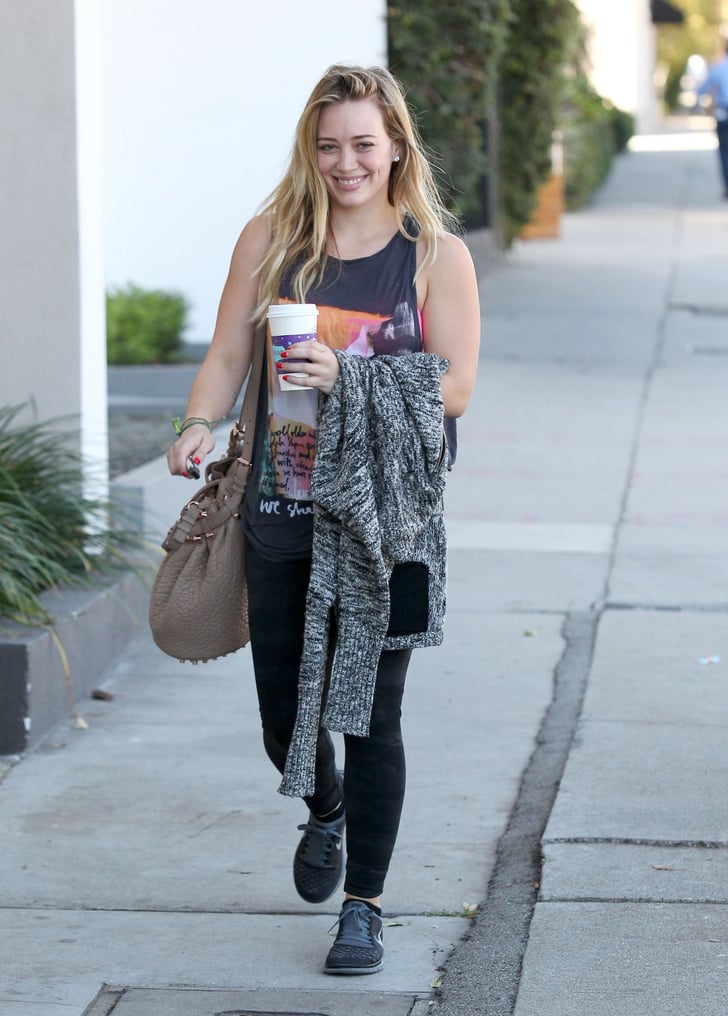 We love the glow that Hilary had after a recent workout. Further proof that exercise boosts endorphins!

Leading up to a big night at the Country Music Association Awards, Carrie got a workout in, while visiting New York. If you have a special occasion on the calendar, be sure to give our Little Black Dress Workout a go!

Olivia is making sure to stay active during her pregnancy — and looking good while doing so! We love the tie-dyed leggings she sported to her recent Pilates workout. If you like Olivia's look, shop these wild, printed yoga pants.

Supermodel Cindy got in a little mother-daughter bonding time during a bike ride in Malibu, CA.
See what other famous faces we caught working out after the break!

We love the bright and bold statement Eva made while running through the Hollywood Hills.
Alessandra Ambrosio

Alessandra showed off some seriously toned abs while doing Pilates. Want 'em for yourself? Check out this ab workout designed by a Victoria's Secret trainer.

Isla kept things loose and casual while hiking through the Hollywood Hills.