Pictures of Female Celebrities Working Out
Celebrity Workout Trends: Fur Coats and Givenchy
If you're looking for a little inspiration to get up and move this weekend (or maybe just need help picking out what to wear to the gym), look no further! We've rounded up all the celebs that keep active this week. Whether it was a workout with a friend or flying solo, Hilary, Rosie, and Sienna were not content to sit around!
Rosie Huntington-Whiteley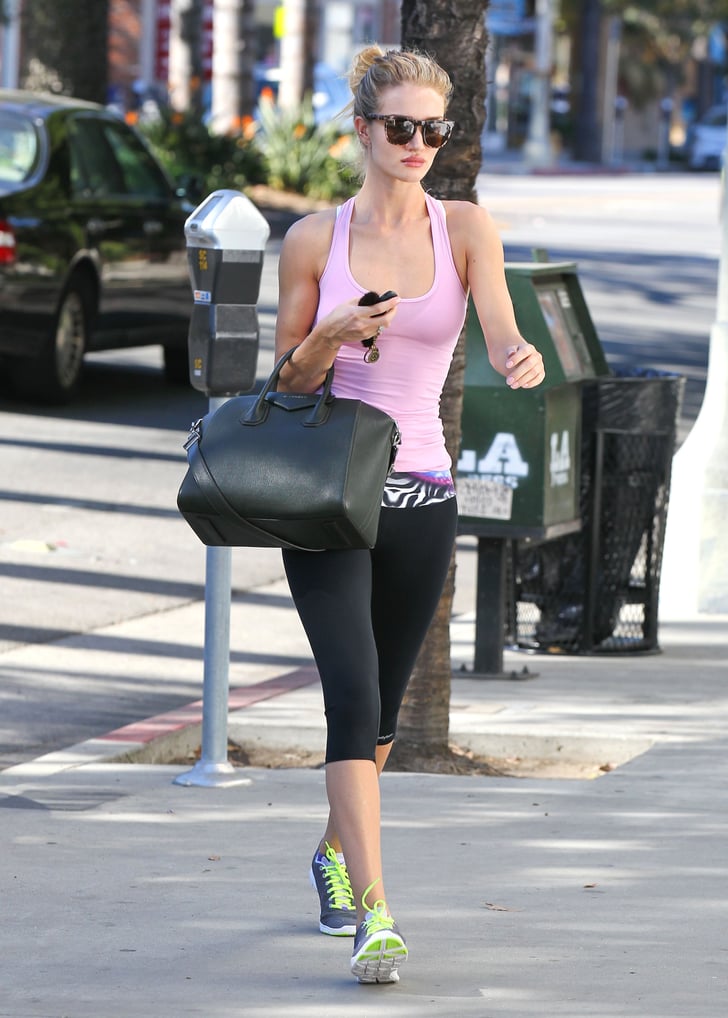 Victoria's Secret Angel Rosie Huntington-Whiteley kept her workout wild with a hint of zebra print. She finished off her gym look with a luxe bag from Givenchy.
Hilary Duff

Keeping things consistent, Hilary Duff was spotted heading into a fitness class earlier this week.
Sienna Miller

Always the nonconformist, Sienna Miller wore a cozy, hooded coat during a recent workout with a friend in London.