Pictures From Tour de France
Can You Bike No-Handed?
Back in junior high, riding your bike no-handed was an essential skill. It was beyond cool to clap when singing John Cougar Mellencamp's "Jack and Diane" while biking with a posse of like-minded girls. As I've aged, I've lost my chops and maybe gained some fear; I like to bike keeping at least one hand connected to my bike. But I have been inspired by the pros in the Tour de France — the double arm-pumping after winning a stage, but also two-handed tasks like handling a bag of food or removing a layer of clothes — to regain my lost youth this lost skill.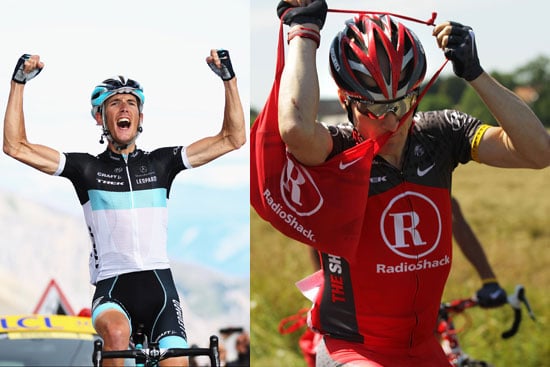 I am working on riding sans hands on my quiet, slightly sloped street and hopefully I will get the hang of it soon. What about you?