Pictures of John Goodman's Dramatic Weight Loss
John Goodman Is Looking Better Than Good!
There are a slew of actors that I've come to know as the funny, roly-poly, doughboys of showbiz, such as Drew Carey, Jack Black, and John Goodman. But wait — as you can see from the photo below, Goodman has dropped a significant amount of weight. The almost 58-year-old actor revealed his dramatic weight loss on the red carpet at Thursday's AFI Tribute to Mike Nichols in LA.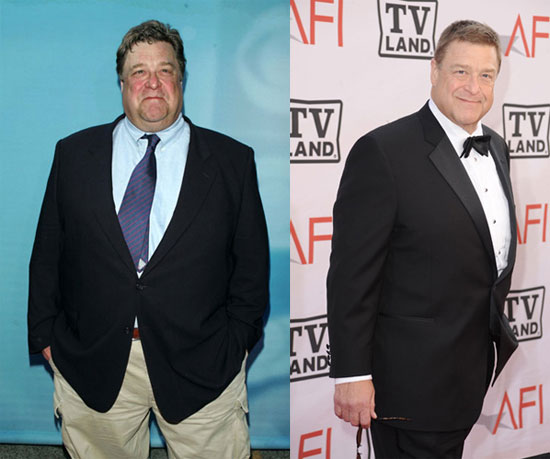 The before photo to the left was taken in May 2004 and what a huge difference. In a 1992 interview with Entertainment Weekly, the former Roseanne star who's now starring in HBO's new series Treme, admitted that he was sensitive about his weight. He was constantly trying to take it off although he said, "I lose it, I gain it back. No big deal.'' Well it looks like he got it right. There's no word on exactly how he lost what is estimated to be 100 pounds, but his publicist said it was through "diet and exercise." Nice to see the old standbys of weight loss getting some press. Great work John! It's always inspirational to see someone win over the battle of the bulge.