Pictures of Katie Holmes Working Out on Her Birthday
Katie Holmes Works Out on Her Birthday — Do You?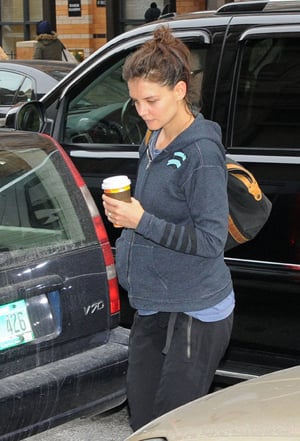 Katie Holmes celebrated turning 32 with hubby Tom Cruise in New York this weekend. The two spent their time together enjoying everything the city has to offer: going to the ballet, grabbing dinner and drinks, and doing a fair share of holiday shopping. But they started off Katie's big day by heading to a spin class together on Saturday, and since one workout wasn't enough, Katie hit the gym again on Sunday and this morning.
Even though I love a good workout, I usually skip the gym on my birthday. If anything, I'll fit in a fun fitness activity like a bike ride or rock climbing trip. How about you: does your best birthday get-up involve yoga pants and sneakers?