Pictures of Leonardo DiCaprio, Justin Timberlake, and Kim Kardashian at NBA Finals
NBA Finals: Into It or Sick of It?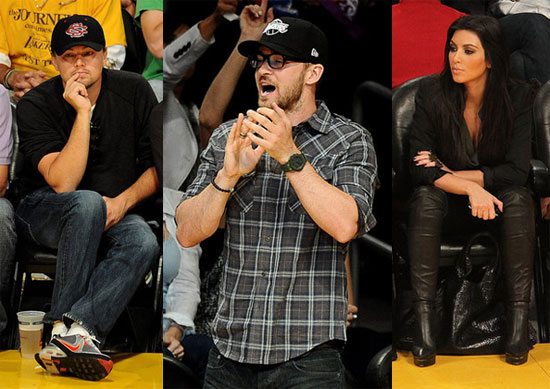 Being that my hubby is entertained by anything sports related, the NBA basketball finals have been playing on our TV a lot lately. Always a fan of a close game, I got roped in and watched last night's playoff competition. It's tied between the Lakers and the Celtics — the hoops rivals of my youth — making the games super exciting. Celebs Leonadro DiCaprio, Justin Timberlake, and even Kim Kardashian are following the action on the court. Are you?