Pictures of Victoria Beckham Shopping at Whole Foods
Do You Shop at a Natural and Organic Grocery?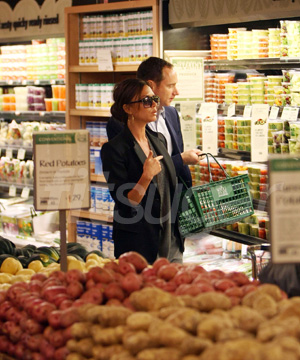 This week soccer mom Victoria Beckham was spotted (with a helper) shopping at Whole Foods. From what we can tell, it looks like Posh was in the produce aisle checking out freshly made guacamole and salsas. It's not surprising that she would shop at a natural market since she's said in the past that she's on a super strict diet of fruits, veggies, and fish.
Personally, I shop at my local Safeway because of its large selection, great deals, and extensive section of organic foods. But I do have friends that will only shop at health food stores like Whole Foods for their groceries. How about you . . .