Pictures of Whitney Port Working Out in OK Magazine
How Whitney Port Stays Active in the City
Will you be watching tonight's season finale of The City? The show's star Whitney Port recently appeared in OK Magazine and shared her fitness regimen and tips for a healthy diet. Whitney also blogged about the OK story, giving us a fun behind-the-scenes look at the photo shoot.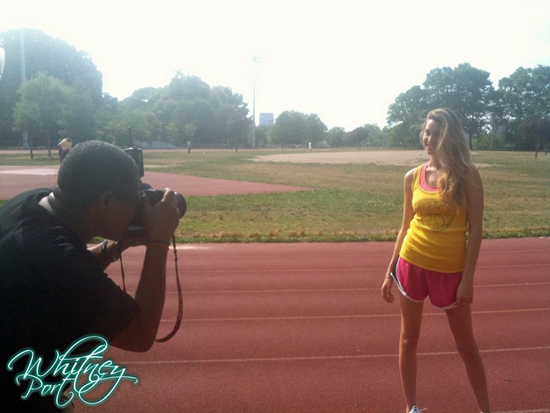 Here are the highlights:
On the importance of good health: "I'm definitely not trying to lose any weight — just be healthy . . . I learned from [former trainer] Donny Connolly to focus on being strong, not just being skinny."
On being fit every day: "Living in New York, I walk around a lot. I'm really active!"
On her fitness regimen: "I tried Pilates for the first time about two months ago, I liked it. I used to dance in high school, so I felt like it felt very natural for my body. Other than that, I try to walk on the treadmill, walk outside, and do weight training. When I can't make it to the gym, I'll do push-ups and sit-ups in my apartment."
On healthy eating: "I'm the kind of person where if I have a couple bites of something, that will satisfy my craving . . . [But] sometimes I'll eat so fast, I won't even realize how much I'm eating. The key is to eat slow, and make sure you're not eating past your satisfaction limit."
On snacking: "I'm a really big snacker. If I don't constantly have energy from food then I get in a bad mood."
On her biggest food vice: "Bread and butter is my favorite food. I could eat that all day long, and if someone puts it in front of me, it's always very hard to say no to it. That's the biggest challenge."
Photos courtesy of WhitneyPort.com