Whether it's a sweet snack or breakfast replacement, smoothies are an easy, delicious way to provide your body with the nutrition it needs. And when it comes to that perfect blend, we know exactly what you're looking for! Check out these tried and tested tasty smoothies that have made quite the stir on Pinterest. All 15 have received thousands of pins (and repins) from readers like you!
Photo: Lizzie Fuhr
Detox Strawberry Lemonade Smoothie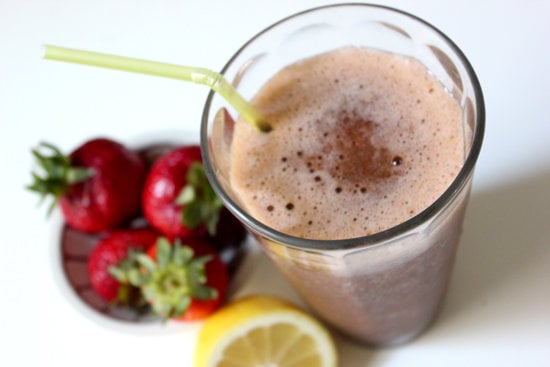 If you overdid it on the indulgent foods, then a refreshing, light smoothie with amazing detox properties is exactly what you need. This spinach strawberry lemonade smoothie [1] will get your digestive tract back on track.
Photo: Leta Shy
PMS-Soothing Smoothie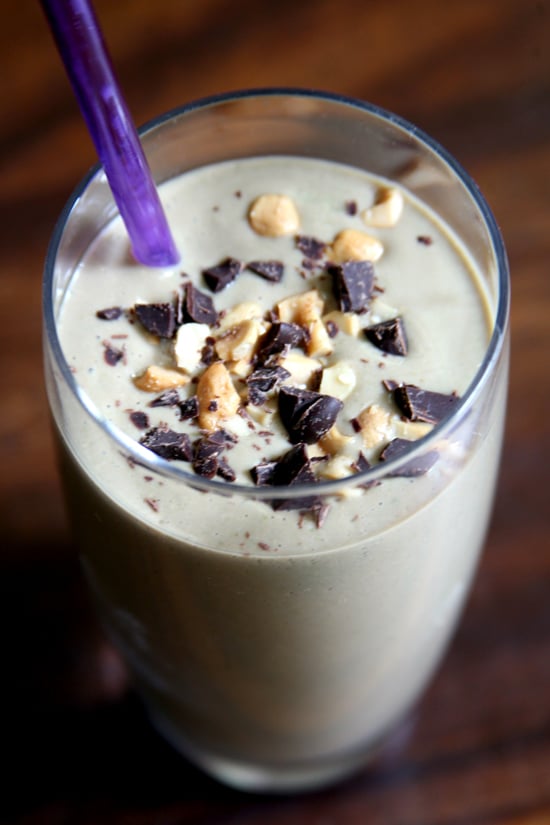 The PMS-soothing smoothie [2] is full of ingredients that will satisfy chocolate cravings, beat bloating, and decrease PMS symptoms.
Photo: Jenny Sugar
The Glowing Green Smoothie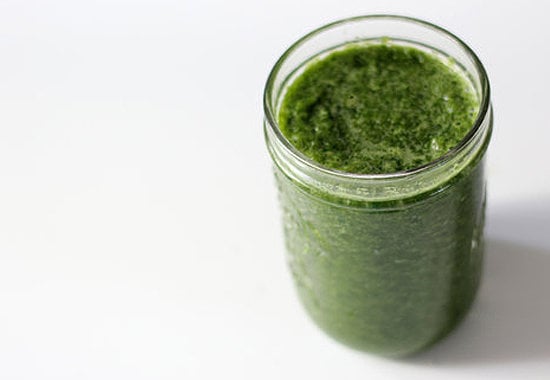 Made up of about 70 percent green vegetables and 30 percent fruit, this green smoothie [3] is the top recipe clinical nutritionist Kimberly Snyder recommends to clients trying to lose weight.
Photo: Leta Shy
Flat-Belly Smoothie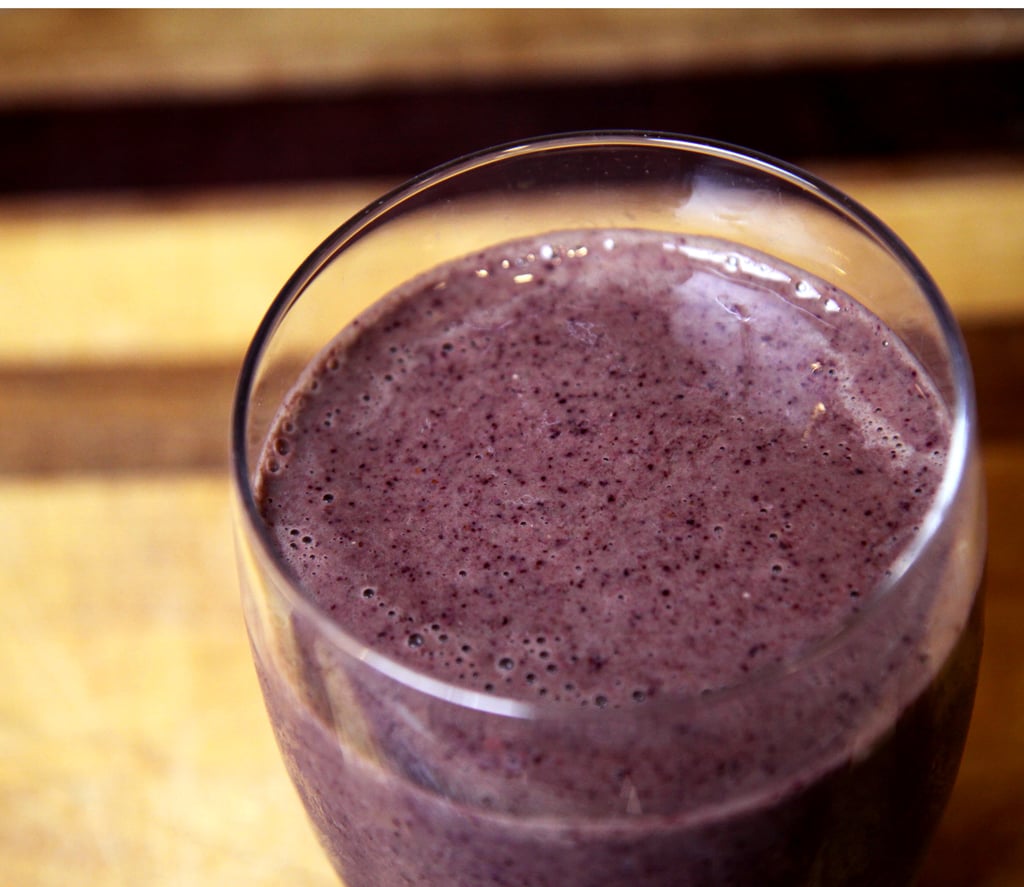 All the ingredients in this flat-belly smoothie [4] are great for busting bloat, such as Greek yogurt and blueberries. If that's not enough, you also get the sweetness of pineapple, which contains an enzyme that helps ease digestion and banish bloat.
Photo: Jenny Sugar
Monkey-Flip Smoothie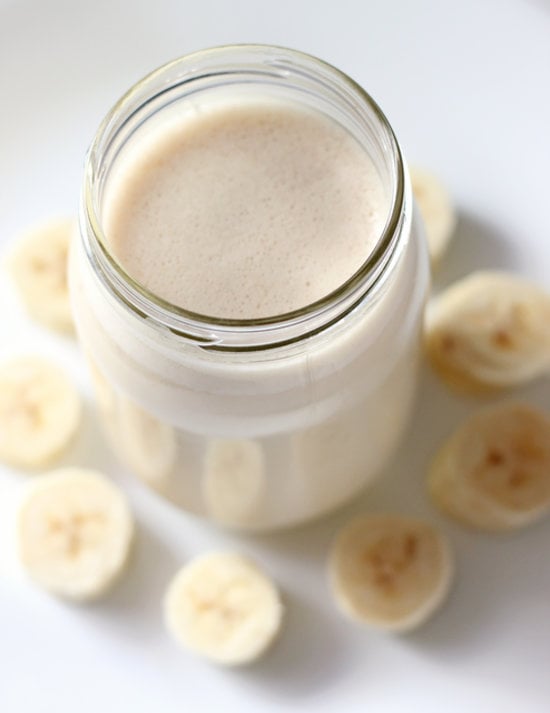 Whip up this quick coconut-water recovery smoothie [5] from ultramarathoner Dean Karnazes, who is also a spokesman for Zico. Packed with electrolytes, protein, and carbs, this mild-tasting smoothie is delicious without being overpowering.
Photo: Leta Shy
Cinnamon Honey Green Tea Smoothie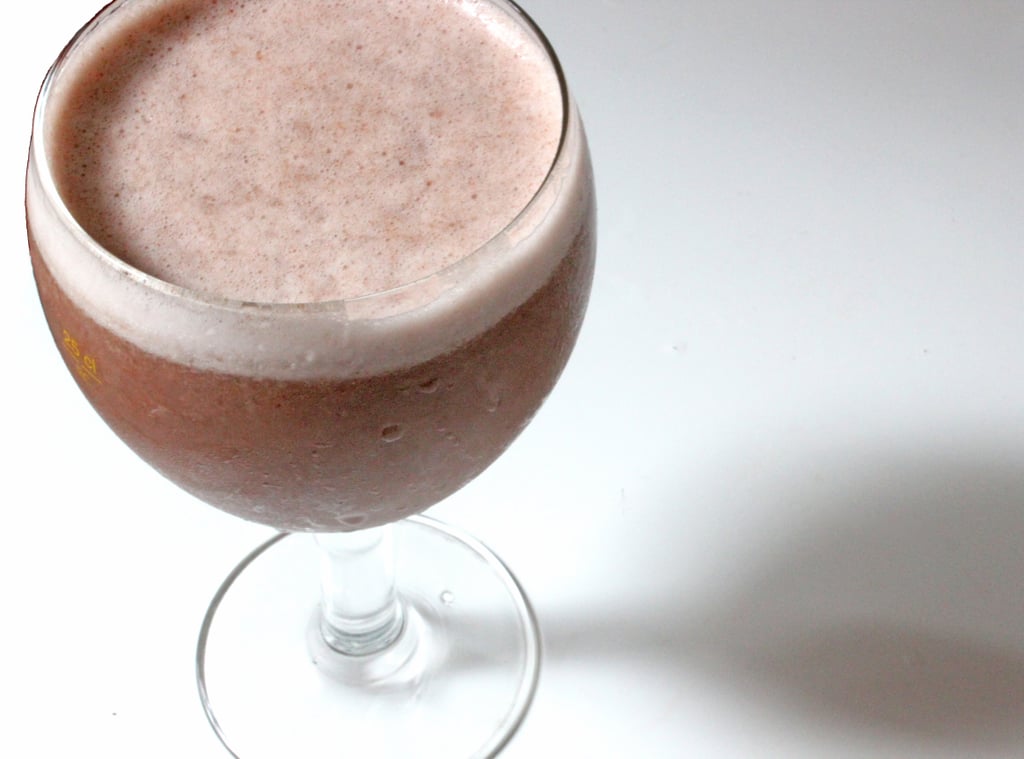 Not only will the caffeine in the green tea give you much-needed energy, but also, cinnamon and green tea have both been shown to have metabolism-boosting properties. In addition, research has shown that honey may help regulate blood sugar levels, meaning you won't feel groggy after this afternoon snack. The next time you're feeling like you could use a frosty, sweet caffeinated beverage, forgo the Frappuccino for this 139-calorie green tea smoothie [6] instead.
Photo: Leta Shy
Clear-Skin Smoothie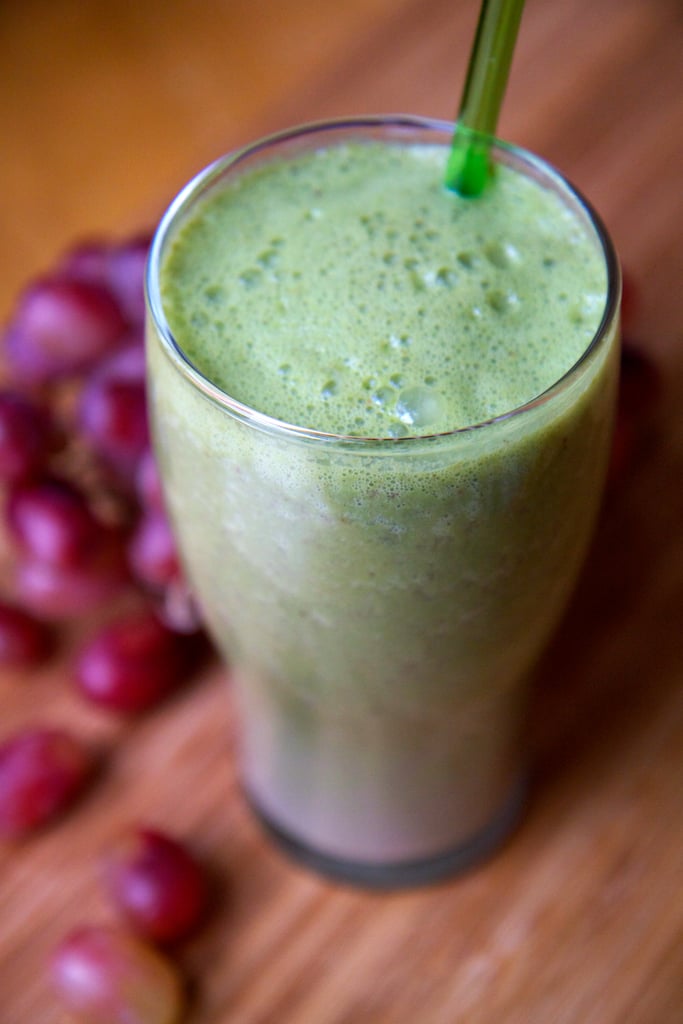 Soothe and clear your skin from the inside out with this vitamin-E-rich spinach avocado smoothie [7]. Skin-brightening ingredients like strawberries, almond butter, and flaxseed help calm acne or inflammation issues on your face.
Photo: Jenny Sugar
Sweet Spinach Smoothie
Spinach is the star in this sweet smoothie [8] from celebrity trainer Harley Pasternak, and for good reason — with just one 16-ounce serving, you'll be getting your entire recommended dietary allowance of vitamin A (great for healthy skin, hair, and eyes) and bone-building vitamin K, as well as an impressive amount of essential nutrients like manganese, potassium, and vitamin C.
Photo: Leta Shy
Vegan Vanilla Milkshake Smoothie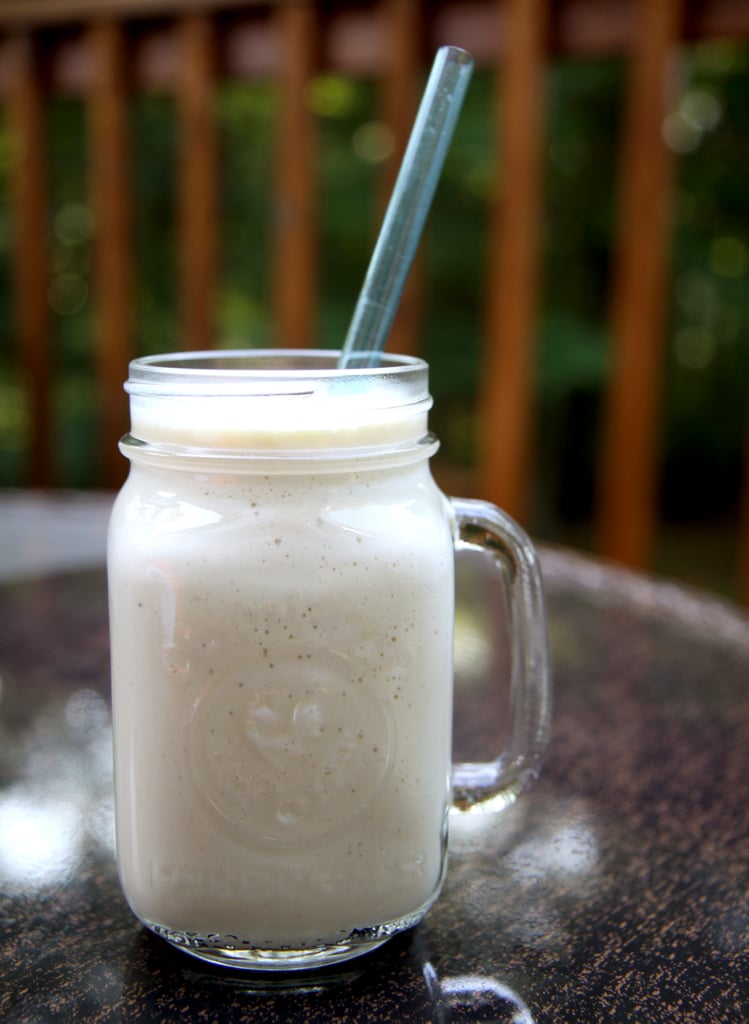 Made with only four ingredients, this vanilla smoothie [9] tastes more like a luscious vanilla milkshake — and it's vegan. The secret? Soft tofu.
Photo: Jenny Sugar
Chia Berry Smoothie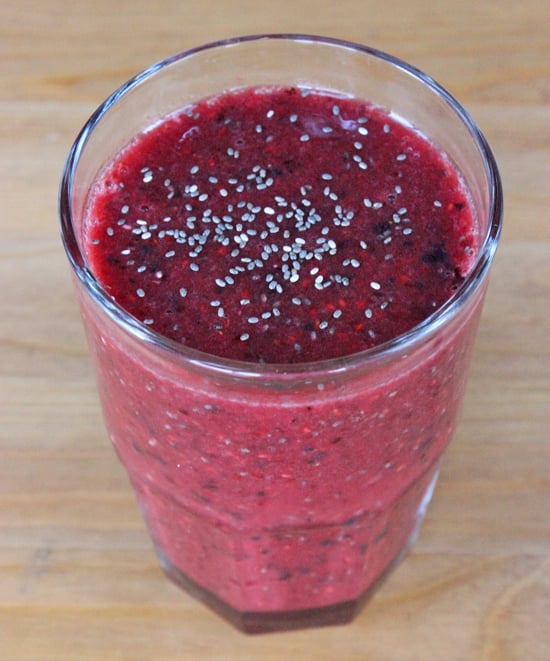 Chia seeds offer an easy source of plant-based protein, anti-inflammatory omega-3s, and antioxidants to your diet. If you find their crunchy texture a little off-putting on their own, then try tossing them into this refreshing chia berry smoothie [10].
Photo: Lizzie Fuhr
Pear Weight-Loss Smoothie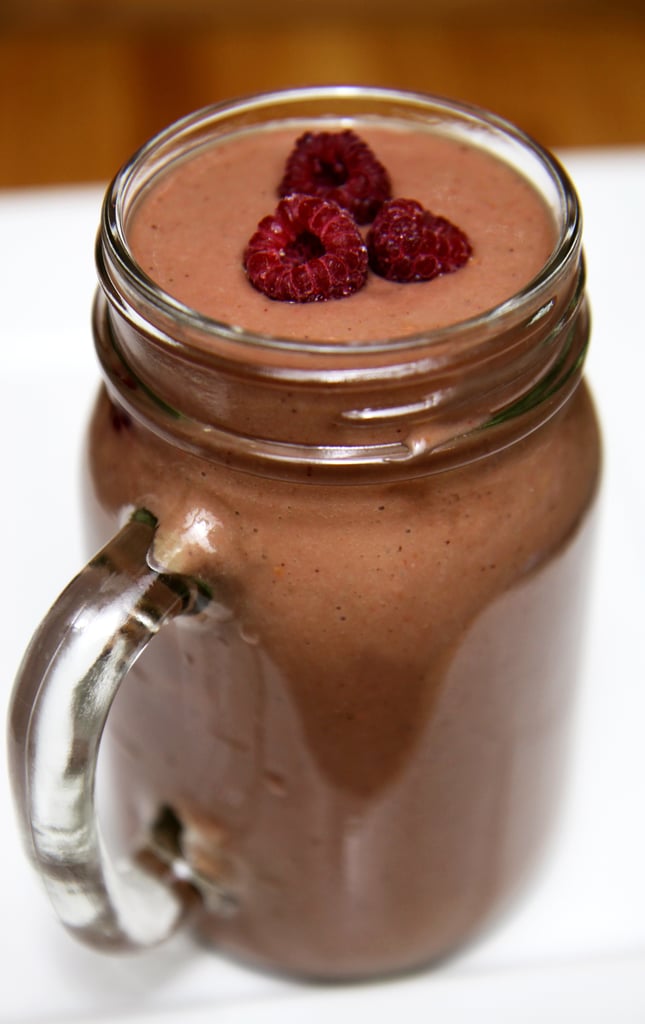 Pears, berries, kiwi, avocado, greens, and flaxmeal are known for their high fiber content. Throw in some Greek yogurt for protein, and you've got a tangy weight-loss breakfast smoothie [11] that'll keep hunger at bay for hours, which means fewer calories consumed throughout the day.
Photo: Jenny Sugar
Apple Banana Cinnamon Smoothie
With only a handful of ingredients needed, this apple breakfast smoothie [12] from celebrity trainer Harley Pasternak is big on protein, calcium, fiber, and vitamins — the perfect way to start a morning. The smoothie itself has the perfect amount of sweetness, and the tiny addition of cinnamon gives it a spicy kick. It's almost like having apple pie in a glass — except this meal will keep you full until lunch.
Photo: Michele Foley
Cinnamon Bun Smoothie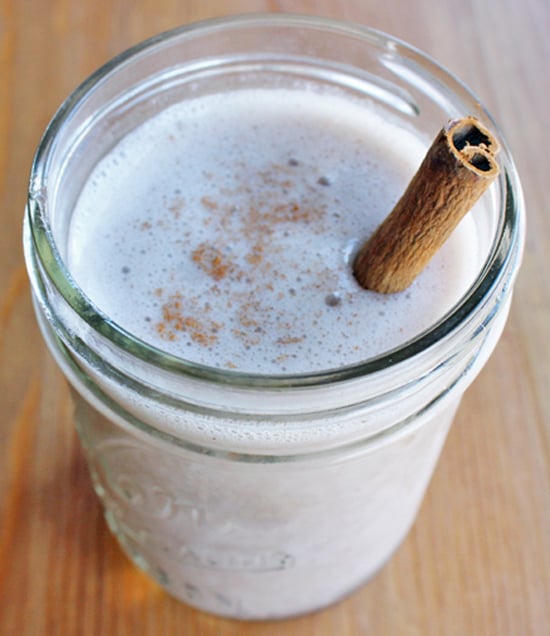 Cinnamon buns are tempting, but one large roll from the mall can be a whopping 800 calories, 17 grams of saturated fat, and 59 grams of sugar! If you're craving all the flavors of the classic, then try blending up this fiber- and fruit-filled cinnamon bun smoothie [13] that's less than a quarter of the calories, with hardly any saturated fat whatsoever.
Photo: Lizzie Fuhr
Almond Berry Banana Yogurt Smoothie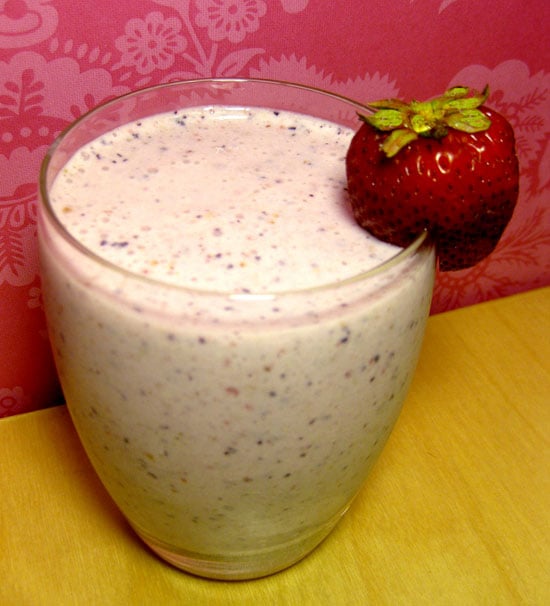 Blend raw almonds and fresh berries together for a filling and refreshing smoothie [14]. With over six grams of fiber and 18 grams of protein, it's a great start to your day.
Photo: Jenny Sugar
Pumpkin Spice Smoothie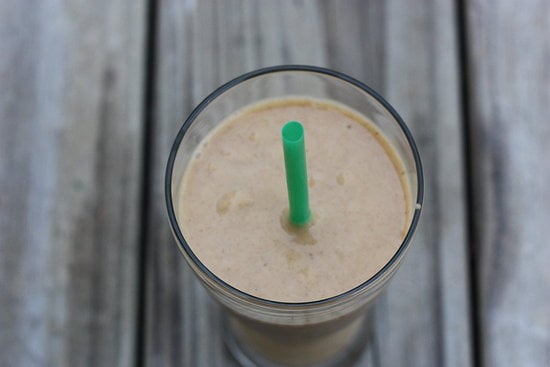 This pumpkin pie protein smoothie recipe [15] is an easy way to enjoy Fall every day.
Photo: Michele Foley