Poll of Winter Olympic Sports
Which Olympic Sport Are You Most Excited to See?
I know, I know. I can't shut up about the Winter Olympics. But with the Vancouver games only two days away, can you blame me? Highlights and popular events will be shown during the evening, but I want to make sure I DVR events that won't make it onto primetime. I've been studying the schedule of the two-week competition to map out my viewing and recording times. Can we say OOCD (Olympic Obsessive Compulsive Disorder)?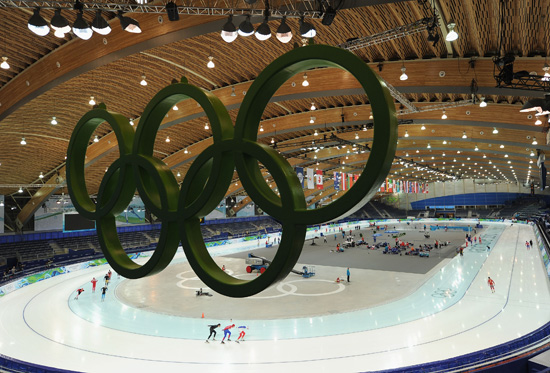 This year I am most excited to see the snowboarding events. Team USA always shreds this competition, and with athletes like Gretchen Bleiler, Shaun White, Kelly Clark, and Hannah Teter reppin' us, I definitely see lots of gold coming our way. How about you — which event are you most excited to see?