Pong Cell Phone Case Reduces Cell Phone Radiation
Worried About Cell Phone Radiation? Pong Has a Solution
The other night my husband came home with a surprise gift for me. No, it wasn't flowers, or chocolate, or tickets to a show. It was a new cell phone case, and I thought, "Gee, thanks honey. How romantic." Then he explained that it wasn't just an ordinary case; it was proven to reduce cell phone radiation. He said, "I know you're on your phone a lot, and I want you to be safe." Kinda sweet, no?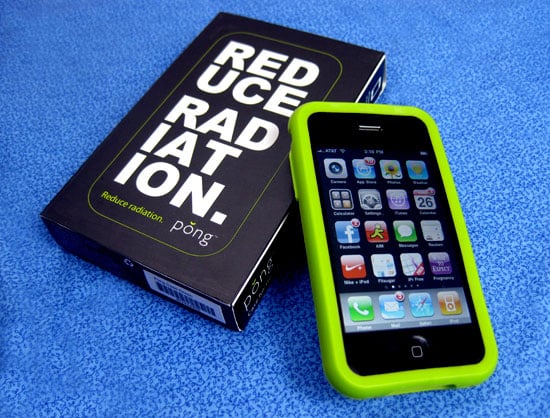 The cell phone case by Pong ($60) is "the only case tested by FCC-certified laboratories to reduce cell phone radiation while maintaining full signal strength." The antenna on your cell phone emits radiation in order to send and receive signals. Unfortunately, your head is exposed to that radiation as well. Pong fixes the problem by redirecting the energy up through its patented laddered chimney and away from your head. So it protects your body as well as your phone.
The flexible silicone case comes in bright green and black. Not only do I feel better using it, but it feels good in my hand. The surface is slip-resistant so you're less likely to drop it on the ground (although I know that never happens). Tell me, would you spend $60 on a healthier cell phone case?