PopSugar Editors Top Workout Songs
Time to Move: PopSugar-Editor-Approved Workout Jams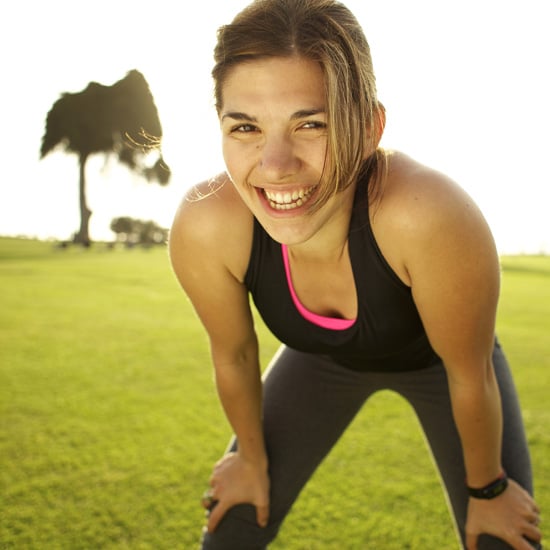 The most active folks from the PopSugar Network have shared their favorite workout jams that pick them up when they're needing an extra oomph! This eclectic hour-long playlist offers Calvin Harris, The Black Keys, and just about everything in between. The playlist builds steadily: it warms you up, offers bursts of fast cardio, and cools you down toward the end. You'll want this playlist the next time you move through a tough elliptical workout!
Keep reading for the full list of songs plus the Spotify playlist.
"Feel So Close" — Calvin Harris
"Call Your Girlfriend" — Robyn
"Who's That Chick?" — David Guetta, Rihanna
"Express Yourself" — Diplo, Nicky Da B
"On to the Next One" — Jay-Z, Swizz Beatz
"Lisztomania" — Phoenix
"Welcome to the Jungle" — Guns N' Roses
"Daft Punk Is Playing at My House" — LCD Soundsystem
"Take a Walk" — Passion Pit
"Die Young" — Ke$ha
"Paris (Ooh La La)" — Grace Potter and the Nocturnals
"Go Girl" — Pitbull, Trina, Young Boss
"The Underdog" — Spoon
"Feel the Love" — Cut Copy
"Sinister Kid" — The Black Keys
"Harder Than You Think" — Public Enemy
If these editor-approved tunes aren't your jam, fear not. Try out this beginner-friendly interval workout or some hip-hop music instead.
You will need to download the free Spotify software or app to listen to our playlists.