Popcorn Contains High Levels of Antioxidants
New Study Confirms Popcorn Contains High Levels of Antioxidants
When you're in the mood for a crunchy snack, based on a recent study, you may want to reach for popcorn. This new study found that popcorn contains high levels of disease-fighting antioxidants — higher concentrations than those found in certain fruits and vegetables.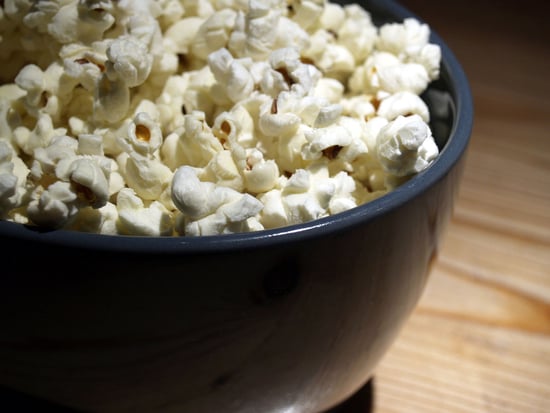 Researchers found that popcorn contains disease-fighting polyphenols in the center, or the hull, of popped kernels. This latest study, funded in part by a popcorn company, confirms older reports that popcorn (along with other whole grains) contains high levels of antioxidants; popcorn, in fact, has the highest levels of polyphenols when compared to other snack foods.
The study may give you reasons to snack on popcorn, but it's not reason to go overboard. For one, the researchers of the study aren't completely sure whether or not the the human digestive system is capable of absorbing the antioxidants found in popcorn. Not only that, but you should be careful with the type of popcorn you eat; the amount of fat and calories in movie theater popcorn, for example, outweigh any of the possible small disease-fighting benefits from the popcorn.
In any case, popcorn is already known as a good low-calorie snacking option when done right. That doesn't mean you should substitute a bowl of popcorn for fruits and vegetables (you'll be missing out on key vitamins and nutrients if you do), but if you're in the mood for a crunchy snack, here's how to make popcorn to keep it healthy and satisfying.
Source: Flickr User cyclonebill