Popular Songs to Amp Up Your Workout
Speak Up: What Song Pumps You Up?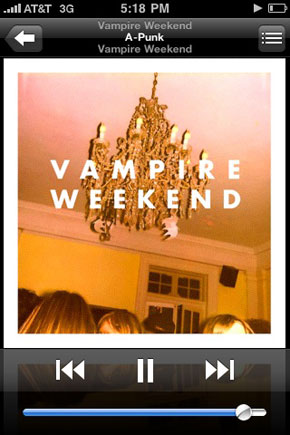 Nearly everybody has one — a motivational song that can get you through anything. It's the song you reach for when you're 15 minutes into your run and you're starting to drag a bit, but you're not quite ready to throw in the towel. I've admittedly watched enough Live with Regis and Kelly to know that Kelly Ripa turns to the Rocky movie theme song, "Gonna Fly Now." Envisioning herself in gray sweats running up and down the stairs of the Philadelphia Museum of Art, she powers her way through the rest of her exercise routine.
Other popular invigorating tunes are The Who's "Baba O'Riley," Guns 'n' Roses' "Paradise City," and Survivor's "Eye of the Tiger." I get my motivation from current pop songs like Vampire Weekend's "A-Punk" and The White Stripes' "Blue Orchid," though a good dose of Michael Jackson or Black Eyed Peas always gets my motor running.
Now tell, everyone, what's your go-to inspirational workout song?