Post-Run Yoga Sequence
Cool Down, Stretch Out: The Postrun Yoga Sequence You Need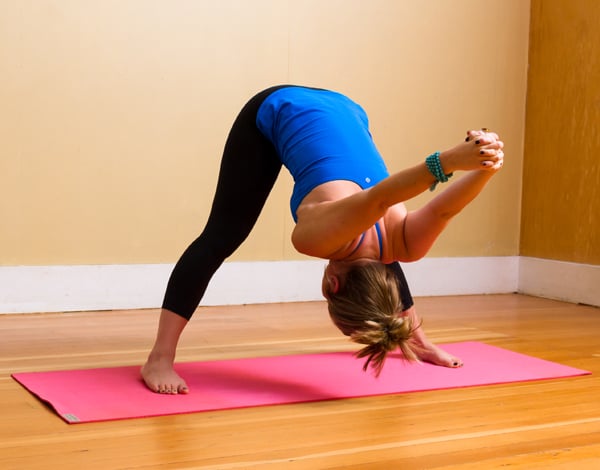 4
Wide-Legged Forward Bend C
Wide-Legged Forward Bend C is a perfect pose to alleviate any stress in the back of your body. After any tough cardio, your legs will appreciate this posture:
From Sugarcane Pose, come back to standing. Stand with your feet three to four feet apart, turning heels out slightly wider than toes.
Bring your arms behind your back, clasping your fingers and pressing the heels of your palms together in a fist.
Fold forward, hinging at your hips, drawing the crown of your head and your hands toward the floor. Relax your toes, and try to shift the weight of your hips forward so they're in line with your feet.
Stay here for five deep breaths. Then press into your feet, engage your quads, and inhale as you stand up.